Leading Together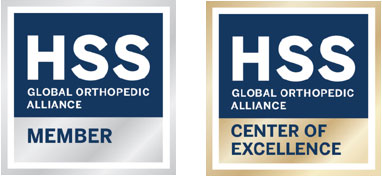 We align the top orthopedic care providers from around the world to advance the provision of orthopedic care and the science of musculoskeletal health through the HSS Global Orthopedic Alliance. This network consists of Alliance Members and Centers of Excellence.
We recognize members that achieve elite levels of care delivery through designation as HSS Centers of Excellence. Institutions designated as HSS Centers of Excellence receive the strongest level of affiliation with Hospital for Special Surgery.
Hospital for Special Surgery has partnered with Hospital Alvorada in Brazil and Bumin Hospital Group (BHG) in South Korea in multi-year consulting agreements involving education, mentorship, and professional training in the field of musculoskeletal medicine.
A Premier Membership Network
We assess each organization seeking membership in the Alliance. Members have high-quality outcomes, are leaders in patient safety, and offer excellent patient experiences.
We review orthopedic service capabilities especially in the following areas:
Quality & Patient Safety
Perioperative Services
Nursing and Rehabilitation
Benefits of Membership
Core Components of Membership
Continual assessment and guidance on orthopedic care delivery
Leadership mentor program
Access to HSS Academic Visitor Program
Branding opportunities
Additional Membership Benefits
Reach a Higher Level
We assess organizations and help them improve performance across the spectrum of quality, patient satisfaction, and value. We tailor our recommendations based on our standards for patient-centered performance and country-specific context. These programs form the basis for sustainable relationships with participating organizations.
Build a Roadmap Together
We collaborate with you. We perform an on-site assessment to understand the clinical setting, your capabilities, and your people. We standardize the program to suit your organization as you advance. We also offer individual services on a standalone basis.
Selected Organizational Goals
Improve quality & safety to lower total cost of care
Create a subspecialized orthopedic service line
Develop a world-class orthopedic training program
Capabilities
We can harness a deep pool of subject matter experts to serve your organization's needs.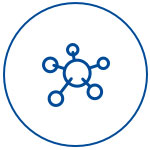 Clinical & Operational
Improve effectiveness with targeted best practice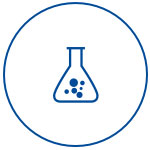 Orthopedic Professions
Level up your clinical support teams' skills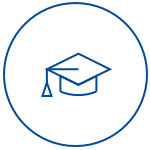 Educational Opportunities
Connect staff with cutting-edge knowledge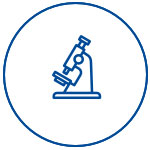 Research Opportunities
Advance the field in partnership with HSS researchers