The HSS Education Institute enables the most discerning students, consumers, physicians and researchers to advance their knowledge and skill, unleashing new possibilities in musculoskeletal care and performance in every corner of the globe.
HSS Education Institute Annual Report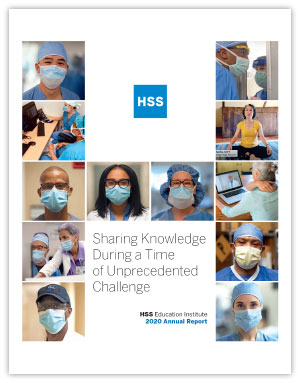 2020 Education Institute Annual Report
The mission of the HSS Education Institute is to be a source for outstanding initiatives in education, training, research and information for local, national and international communities to prevent and treat musculoskeletal conditions and enhance patient care.
We accomplish this through state-of-the-art education programs and services. Public, patient and professional education programs provide knowledge and clinical skills to community-based populations and are designed to supplement and enhance our programs in research and clinical care. In addition to quality programming, our signature publications are designed to educate physicians and empower patients to achieve healthier lifestyles.
2019 Academic Presentations from the Annual Meetings of the American Academy of Orthopaedic Surgeons & Orthopaedic Research Society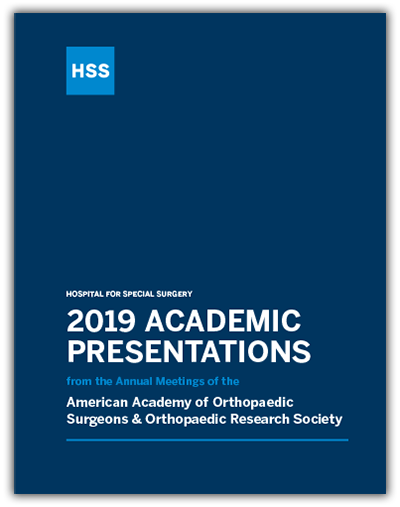 2019 Academic Presentations from the Annual Meetings of AAOS & ORS
Academic Presentations from the American College of Rheumatology Annual Meeting 2018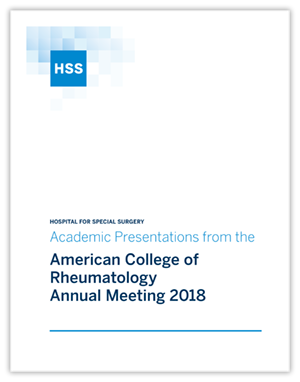 Academic Presentations from the American College of Rheumatology Annual Meeting 2018