Research and Education at HSS
HSS is focused on leading the advancement of musculoskeletal health through leading edge initiatives in research, education and innovation.
Continuing Education: eAcademy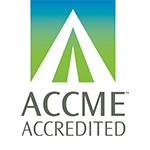 Learn from the most trusted educator in the field of orthopaedics, rheumatology and related disciplines. Browse our vast portfolio of CME, CEU, and non-accredited offerings and activities.
Residencies and Fellowships

HSS is proud to continue an over century's old tradition of postgraduate training, including programs in orthopaedic surgery and rheumatology.