Overview
Bumin Hospital Group (BHG) - a leading orthopedic specialty hospital group in South Korea - reached out to HSS in 2014 for collaboration opportunities focusing on education, training, and research.
After discussion and review of available opportunities, BHG decided to pursue a formal relationship with HSS in order to improve musculoskeletal care delivery within their organization on a global scale.
In the first phase of the initiative to further develop world class orthopedic care in South Korea, HSS experts visited two of BHG's facilities to conduct an on-site assessment of orthopedic care delivery. The purpose of this visit was to evaluate the current state of orthopedics within BHG, and develop strategies for advancing care delivery and differentiating the organization within the healthcare market in South Korea.
Surgeries per year
20,000
"
HSS is the best orthopedic hospital in the US, and we have been very interested in working with them because we share much of the same mission and vision.
"
Dr. Hung Tae Chung
Founder, Bumin Hospital
HSS provided a comprehensive report of strengths, opportunities, and recommendations on how to improve in both the short and long-term.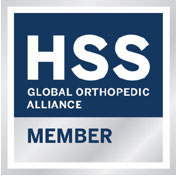 BHG implemented many of the recommendations provided by HSS through an ongoing dialogue. Specifically, BHG further refined its clinical pathways for major surgical procedures to utilize an interdisciplinary care model. BHG nurses, surgeons, physical therapists, and administration visited HSS throughout the year to observe firsthand HSS best practices and have the opportunity to learn from HSS staff across the organization. After visiting HSS, BHG implemented a new pain management plan and an early rehabilitation program.
After a comprehensive document-based review, BHG became the inaugural member of the HSS Global Orthopedic Alliance in December 2015. Alliance membership fosters continuous communication and collaboration, as well as opportunities for continual advancement in orthopedics.
About Bumin Hospital Group
Bumin Hospital Group (BHG) is the leading general hospital group specializing in orthopedic treatment of spine and joint disorders in South Korea. BHG currently operates four hospitals with 1,037 hospital beds in Seoul and Busan. Each year Bumin Hospital Group performs approximately 12,000 joint surgeries, and 8,000 spine surgeries.
BHG was designated as a "Joint Specialty Hospital" by the South Korean Ministry of Health and Welfare and as an "Official Orthopedic Teaching Hospital". Within BHG, 120 MDs and 1,300 medical staff are working to provide the best orthopedic care. BHG's spine center has over 30 years of experience in spine care and has expertise in Minimally Invasive Spinal Surgery. Spine specialists treat patients with congenital or acute spinal disorders and with chronic back pain.
BHG's medical staff also includes surgeons with subspecialties in the fields of knee, shoulder, hip, foot and ankle and specialists in rehabilitation medicine and pain management.
Bumin Hospital Group became the inaugural member of Hospital for Special Surgery's Alliance in 2015.
Key contact
Rachel Yoon,
Head of International Affairs, Bumin Hospital Group
medical@bumin.co.kr
+82-51-602-8186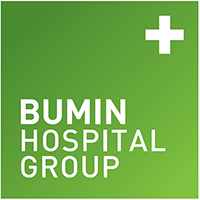 Subscribe to the HSS Mailing List for Global Partnerships
Back to HSS Global Partnerships