The Pediatric Orthopedic Surgery Service at Hospital for Special Surgery has earned a national and international reputation as an authority in pediatric orthopedic surgery and medicine, treating thousands of infants, children, and adolescents each year. Our team of board-certified pediatric orthopedic surgeons is specialty-trained to treat a range of congenital, developmental, and traumatic conditions affecting children's bones, joints, and muscles. We provide surgical and non-surgical treatments for conditions such as scoliosis, limb length discrepancies, clubfoot, hip dysplasia, and fractures.
Pediatric Orthopedic Programs
Pediatric Orthopedic Surgeons
Video Guide to Pediatric Orthopedic Surgery
Hospital for Special Surgery is an affiliate of NewYork-Presbyterian Healthcare System and Weill Cornell Medical College. The Pediatric Orthopedic Surgery Service provides coverage to the Phyllis & David Komansky Center for Children's Health at NewYork-Presbyterian Hospital. Learn more about the Komansky Center.
Video Series: Taking Care of Your Child's Spica Cast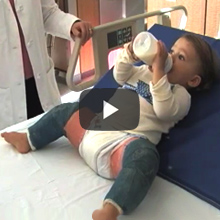 Facebook Live Video With an HSS Pediatric Surgeon and Anesthesiologist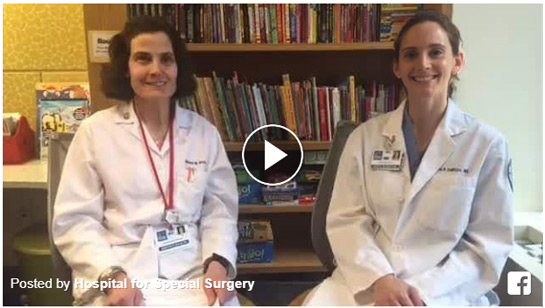 Dr. Doyle and Dr. DelPizzo answer some of the most commonly asked questions about pediatric orthopedic surgery and anesthesia.
Back in the Game Patient Stories: