Paramus, N.J.—June 26, 2017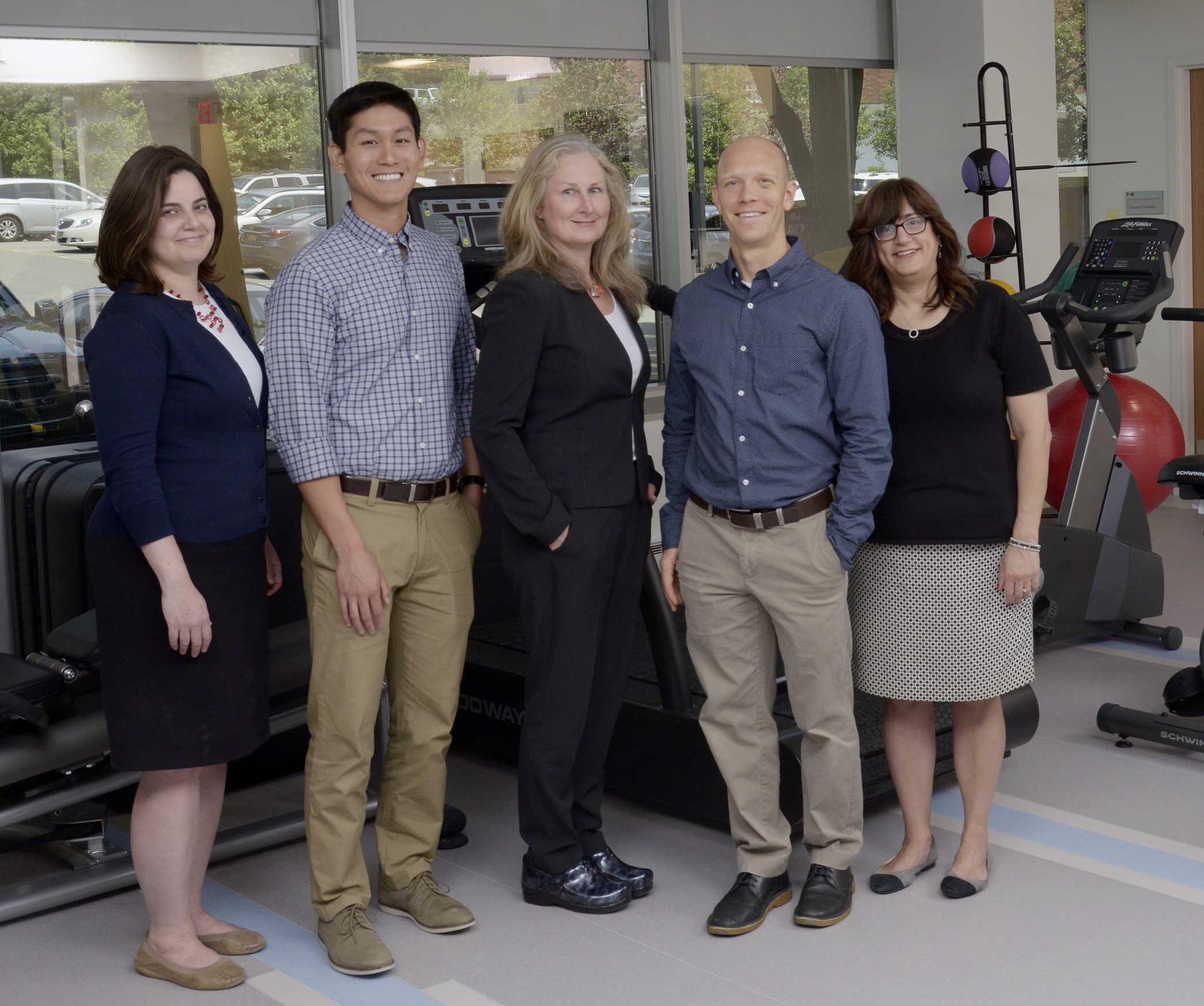 The Bergen County outpatient center of the nation's leading hospital for orthopedics and rheumatology has been nearly doubled in size to include rehabilitation services.
Opened in 2014 by Hospital for Special Surgery (HSS) to make better care more accessible to New Jersey residents, the expanded HSS Paramus Outpatient Center will begin to provide rehabilitative treatment on June 26. Care at the facility is available to the general public without referral by a doctor.
Five therapists will provide specialized care for a full spectrum of musculoskeletal conditions. The 4,522 square foot expansion took a year to complete, and features three treatment rooms, three treatment tables, stationary bikes, a treadmill, an Alter G, elliptical, leg press, ballet bar, exercise balls, foam rollers, weights, Nu Step, Normatec compression, Game Ready ice machine, paraffin machine, putty, splint-making pan, and hand webs.
"We are continually surveying patient needs in the communities we serve and have found that the demand for high quality rehabilitative care is significantly increasing," said JeMe Cioppa-Mosca, senior vice president, Rehabilitation. "It's also a convenience for New Jersey residents who are treated at HSS in Manhattan for surgery, but would prefer to access the same world class rehabilitation closer to home."
The now 11,812 square-foot HSS Paramus Outpatient Center is located near Route 17 and the Garden State Parkway, and also offers medical diagnosis, radiology and imaging services, pre-and post-operative care and non-surgical injury management. Fourteen HSS physicians are available to see patients and specialties include orthopedic foot and ankle, pain management, pediatric orthopedics and scoliosis, spine, neurology, sports medicine (nonsurgical and surgical treatment options), and rheumatology. Since 2014, the Center has had meaningful growth with nearly 11K outpatient visits.
"HSS has a long history of providing comprehensive musculoskeletal care to our patients," said Anil Ranawat, M.D., sports medicine orthopedic surgeon and Medical Director at HSS Paramus. "We are providing advanced services in orthopedic, rheumatology, radiology and physical therapy care to all of our patients in New Jersey."
More than 375 NJ residents have posted their recovery stories at: https://backinthegame.hss.edu/search/?exact=1&q=New+Jersey
Hospital for Special Surgery is consistently top-ranked in orthopedics and rheumatology by U.S. News and World Report in its annual "Best Hospitals" survey. Many sports enthusiasts know Manhattan-based HSS as the official hospital for the New York Mets, the New York Giants, the Knicks and more than a dozen other professional teams.
HSS Paramus is the hospital's first New Jersey location. HSS also has offices on Long Island, in Queens, and Stamford, Connecticut. More information about the HSS Paramus Outpatient Center is available at: www.hss.edu/paramus.