"One of the goals for the Center for Brachial Plexus and Traumatic Nerve Injury at Hospital for Special Surgery is to be a resource to hand and upper extremity medical professionals around the world."
The Center for Brachial Plexus and Traumatic Nerve Injury is a nationally recognized health resource for men and women of all ages providing diagnostic and reconstructive options for patients with injuries or dysfunction of the peripheral nerve and brachial plexus.
Using a multidisciplinary approach, the Center utilizes the expertise of a wide range of health care professionals including orthopedic surgeons, physiatrists, neurologists, radiologists, psychiatrists, rheumatologists, pain management specialists, physical therapists, and anesthesiologists so that patients can benefit from a coordinated treatment experience.

In addition to improved patient treatment and outcomes, central to the mission of the Center is creating continuing education programs for the broader medical community. Primary care physicians, specialty physicians (including orthopedics, anesthesiology, neurology and physiatry), physical therapists, athletic trainers, physician assistants, nurse practitioners, residents, fellows and medical students will benefit from an increased understanding of brachial plexus anatomy, injury patterns and potential treatments.
Continuing Education
The Professional Education Department provides information to health care professionals through a variety of medical education programs, including continuing medical education lecture series, conferences and symposiums. The department is dedicated to providing timely educational resources to primary care physicians, sub-specialists, managed care groups, primary care hospitals and associated health professionals. The department also provides a mix of state-of-the-art live programs in addition to online program offerings, monographs, hands-on, skill-based sessions, and didactic lectures. HSS offers a range of on-site professional and continuing medical education programs related to dysfunction of the peripheral nerve and brachial plexus.
Continuing Medical Education Now Online:
Anatomy and Physical Exam of the Adult Brachial Plexus
Activity Directors
Scott W. Wolfe, MD
Kristin Warner, MD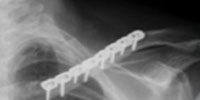 Injuries to the brachial plexus can have devastating consequences for patients. Early recognitiuon of this injury, along with the recent advances that have been made in its treatment, can greatly improve outcomes for patients with injuries to the brachial plexus. Through the use of video presentations of a cadaveric dissection and physical exam, this activity will teach participants how to diagnose through the physical exam and better understand the need for additional work up and treatment.
Podcasts:
Grand Rounds - Management of Complex Cases

Grand Rounds Lectures: