Helping Runners Maintain Their Stride
HSS is the Official Hospital of TCS New York City Marathon and also the Official Hospital of New York Road Runners. See below for information from our sports medicine specialists and physical therapists on how to get the most out of your run.
Marathon Training Tips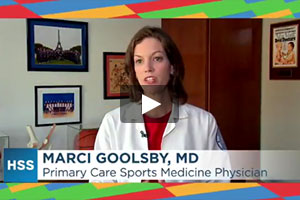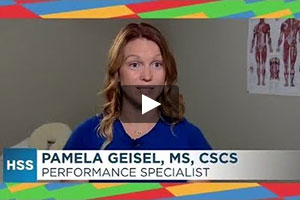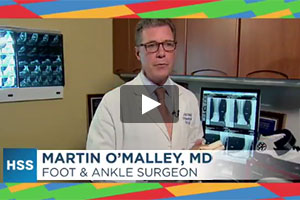 NYRR and HSS Learning Series
Running 201: Session 1: Injury Prevention Tips | Download MP3
Low Back and Hip Injuries: Michael Silverman, PT, MSPT
Knee Injuries: Leigh-Ann Plack, PT, DPT
Foot/Ankle Injuries: Julie Khan, PT, DPT
Upcoming Events
All events will take place at the United Airlines NYC Half Experience presented by New Balance – Metropolitan Pavilion 125 W 18th Street, New York, NY and are free and open to the public.
Race Day Nutrition Tips
Thursday, March 16, 2017 - 3:00pm
Join Hospital for Special Surgery sports dietitian and exercise physiologist,
Jason Machowsky
as he teaches runners how to effectively create a fueling strategy for race day.
What's Hot in Recovery
Friday, March 17, 2017 - 3:00pm
Join Hospital for Special Surgery exercise physiologists and performance specialists
Polly de Mille
and
Pam Geisel
as they discuss the latest technology and breakthroughs in race recovery.
Last Minute Aches & Pains
Saturday, March 18, 2017 – 3:00pm
Join Hospital for Special Surgery physical therapists,
Julie Khan
and
Cathy Wysin
who will be presenting tips on how to deal with last minute aches and pains leading up to the big day.
Running Infographics
Running Articles
Back in the Game Patient Stories