Baseball Injuries and Conditions
As the Official Hospital of the New York Mets and five other professional sports teams in the New York area, Hospital for Special Surgery's sports medicine specialists treat hundreds of elite and professional athletes each year, as well as those who play sports on club teams or solely for recreation.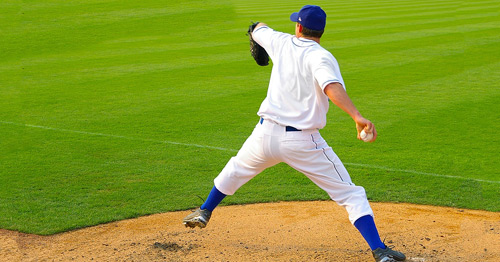 Baseball and softball players at any level of competition may experience a range of arm-related injuries involving the shoulder, elbow, hand or wrist. This is due to overuse caused by repetitive throwing, bat swinging and even catching balls at high speeds. Because baseball/softball players (particularly pitchers) are especially prone to shoulder irritation, rehabilitation exercises specific to throwers, a reduced amount of throwing and improved throwing mechanics are recommended to help manage the pain.
Other overhead throwing and swinging athletes, such as volleyball, tennis and water polo players, are also apt to experience shoulder injuries triggered by repetitive movements. Rest, proper conditioning and solid mechanics may aid in controlling short-term soreness or discomfort; however, persistent pain may signal a more serious condition that requires surgery, such as shoulder instability or a bad tear.
Preventing common baseball injuries
Batter's shoulder
Batter's shoulder refers to a torn labrum at the rear of the shoulder, and it is caused by strong forces in the bottom bat hand during the swing follow-through. To help prevent this injury, strengthen your rotator cuff and scapular muscles.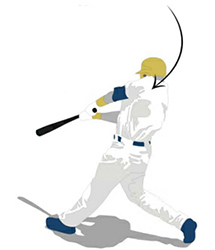 UCL tear
This is a rupture of the ulnar collateral ligament in the elbow. It is caused by stress on the ligament during overhead throwing and is especially common in pitchers. To help avoid this injury, pitchers should follow pitch limits and focus their conditioning on shoulder stretches and strengthening.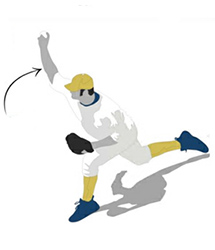 Catcher's thumb
This is a hyperextension of the thumb caused by an incorrect form when catching, where the thumb receives more force than it should. This injury can be difficult to avoid in some situations, such as attempting to control a wild pitch. Special protective equipment for the thumb, such as extra padding inside the catcher's mitt or thumb-protecting gloves that fit over the hand and inside the mitt, is recommended.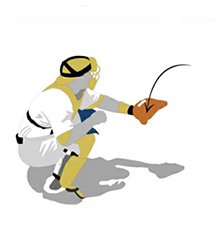 Hamstring strain
This is a partial tear of muscles and/or tendons in the back of the thigh. It often results from hard base running or fielding sprints. To prevent these injuries, do stretching and strengthening exercises of the quadriceps and hamstring muscles.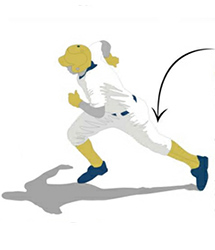 Video: Johan Santana – a New York Mets pitcher's return to play
Sports Medicine and the Major Leagues follows the NY Mets star player's story from surgery to his return to play after torn shoulder labrum.
Baseball-related conditions and treatments content written by HSS clnicians
Browse this list of articles that discuss injuries that may affect baseball players. Each is written by one or more HSS clinicians.
Browse conditions and treatments related to baseball injuries.