Department of Social Work Programs
About Us
Hospital for Special Surgery's Department of Social Work Programs is an integral part of our health care team. Living with arthritis or an orthopedic concern can affect you and your family's emotional, social, and practical well-being. You may want support to cope with a new diagnosis, clarify treatment options, or help to locate community resources. Whatever your concerns, we're here to provide you with outstanding care.
The Department of Social Work Programs offers more support and education programs in its areas of specialty than any other hospital in the United States.
Learn about the availability of our dedicated staff to see how we can best meet your individual needs. We have professional social workers, graduate school interns, program associates, and specially trained volunteers on-site, and in the community.
Call our support and education program leaders, and national telephone peer support lines.
If you are unable to attend our groups in person, access our program summaries and videos online.
To address your questions and concerns about lupus, read our award-winning educational publications, available in .pdf format in English, Spanish, and Chinese, or ask us for copies.
Our entire Social Work Programs staff is committed to meeting your needs as a whole person.
Social Work Month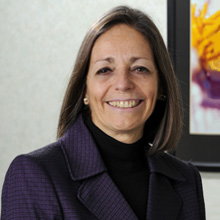 The Value of Social Work: Past Present & Future by Laura Robbins, DSW: A Presentation in Honor of National Professional Social Work Month 2018