New York, NY—July 8, 2017
Systemic lupus erythematosus (lupus) can be a confusing and challenging autoimmune illness, affecting multiple organ systems, but with culturally tailored education and emotional support, those affected can become empowered to take charge of their condition. Today, Hospital for Special Surgery (HSS), a world leader in rheumatology, presented a LANtern® "Lupus Health & Wellness Day" event to offer information and support to Asian-American families affected with lupus. LANtern® (Lupus Asian Network) is the only national hospital-based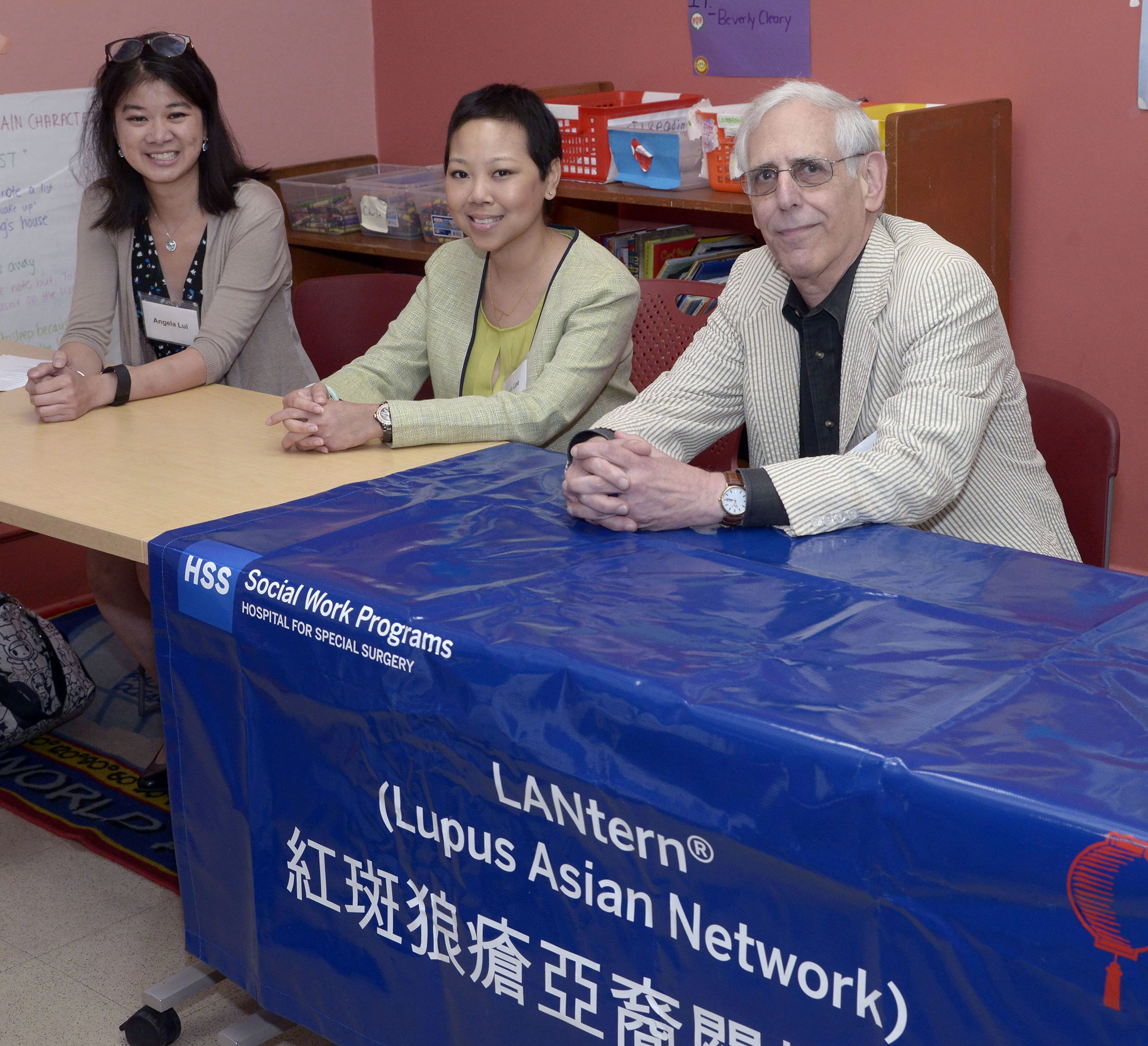 bilingual support and education program dedicated to serving Asian-Americans with lupus and their families.
The event, held in English and Chinese, featured a panel discussion on the topic "Coping with Uncertainty in Lupus: Physician and Patient Perspectives" with Michael D. Lockshin, MD, rheumatologist and director of the Barbara Volcker Center for Women and Rheumatic Disease at HSS, along with two patients who shared their personal experiences with lupus.
According to the Lupus Research Alliance, lupus is twice as prevalent in Asian-American women as it is in Caucasian women.
During the panel Dr. Lockshin discussed the challenges of lupus, and the complexity of designing an appropriate treatment plan for patients. "Since symptoms vary considerably from patient to patient, it truly is a case-by-case basis when forming a treatment plan. For example, some patients might have rash or some might have arthritis, but they all have the same illness."
Dr. Lockshin advised, "When faced with uncertainty, it's especially important for patients and physicians to communicate openly. At HSS, we encourage patients to consistently voice their concerns and goals to their rheumatologists for the best course of treatment."
After the panel presentation, LANtern®'s senior manager My-Lan Tran, LCSW-R, moderated a Q&A session with the panelists and attendees.
"We are so pleased to host a community health education program for the Asian American lupus community, their loved ones, and the public interested in learning more," said Ms. Tran. "HSS and LANtern® always encourage those with lupus to learn self-management skills for positive health outcomes."
To learn more information about LANtern® (Lupus Asian Network) at HSS, go to https://www.hss.edu/LANtern.asp.