Performing Arts Medicine Collaborative
The purpose of the Performing Arts Medicine Collaborative at HSS is to help performing artists get back onstage so that they can continue uplifting the world with their talents. Our collaborative brings together experts from a range of specialties to provide world-class, comprehensive care to dancers, musicians and performers.
Our multidisciplinary approach is one of the most important aspects of our group. Patients receive personalized care from a team of experts that includes sports and performing arts medicine doctors, physical and occupational therapists, podiatrists, and nutritionists. We also offer injury prevention services including video capture motion analysis for dancers, musicians,and other performing artists.
Our team has extensive experience in caring for the performing artist community. Many of our clinicians are affiliated with or consult for organizations such as New York City Ballet, The Juilliard School, the International Association of Dance Medicine & Science (IADMS), Performing Arts Medicine Association (PAMA), Dance/USA Task Force on Dancer Health, Jacob's Pillow and Miami City Ballet. Our physicians have provided coverage for Broadway shows, Cirque du Soleil, and Radio City Rockettes. We also conduct clinical research focused on injury prevention in musicians and dancers.
Conditions We Treat
Ankle and foot pain
Back pain
Bunions
Bursitis
Carpal tunnel syndrome
Chronic pain
Dislocations
Hip pain
Knee pain
Ligament tears
Muscle strains
Musician's dystonia
Neuropathy
Overuse injuries
Quad strain
Shoulder pain
Sprains
Stress fractures
Tendinitis
Trigger toe
Therapies Offered
Acupuncture
Blood flow restriction
Diagnostic Imaging services
Dry needling
Electrotherapy
E-stim
Hand therapy
Imaging-guided injections
Laser therapy
Massage
Nutrition counseling
Orthopedic surgery
Physical therapy
Pilates
PRP and other regenerative medicine techniques
Shockwave therapy
Physician Collaborators
Physician Assistant
Therapist Collaborators
Nutrition Services
Featured Articles and Videos
Related Stories
Financial Assistance
Learn more about HSS Financial Assistance program
Questions?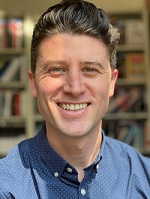 Speak with our Program Coordinator
Brandon Davidson, BFA
at 212.774.2300