The Division of Pediatric Rheumatology cares for children with autoimmune diseases, or diseases where the immune system attacks the healthy cells of the body. Rheumatic diseases can have many different manifestations, including fevers, joint pains, rashes, and involvement of the internal organs.
Pediatric rheumatologists work closely with primary care physicians and other specialists to diagnose and treat children with a wide variety of illnesses. At our facilities at Hospital for Special Surgery, you will find dedicated pediatric physical and occupational therapists, a child-friendly infusion suite for IV medications, and the world-renowned HSS pediatric orthopedic division, with whom we collaborate to provide optimal care.
We treat a wide variety of rheumatic conditions, including the following:
Pediatric Rheumatologists
Facebook Live Video: Juvenile Arthritis Awareness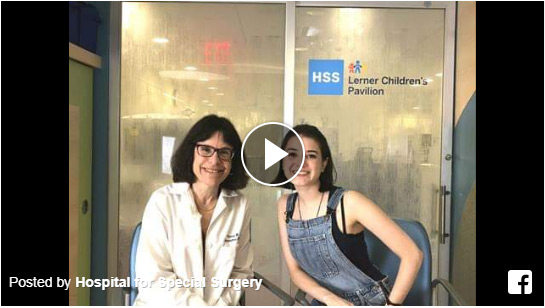 Chief of pediatric rheumatology Dr. Karen Onel, and her patient Olivia have an open discussion in recognition of Juvenile Arthritis Awareness Month.