Hockey Injuries and Conditions
Athletes from more than 50% of all professional major league sports teams, including the National Hockey League (NHL), come to HSS for orthopedic care when they are faced with an injury. Our dedication to advancing the field of sports medicine through research, innovation and collaboration are unparalleled in the professional sports arena.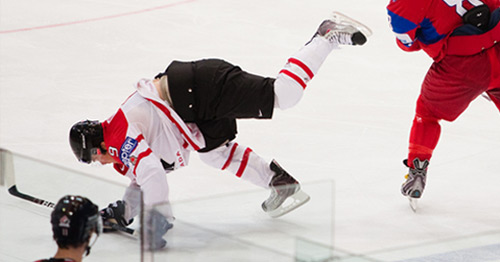 HSS takes pride in bringing that level of dedication to all of our patients, from the recreational weekend warrior to junior varsity and college level players.
Top 5 most common hockey injuries
As a collision sport, hockey is a high risk sport for injuries across the entire body. Prevention should be a top priority and includes wearing protective gear, performing strength training exercises, and using proper technique while playing. The most common injuries while playing hockey are:
Hockey injury and treatment articles
Updated: 10/12/2016