Nurses are at the heart of every aspect of patient care at HSS - from educating patients about their conditions and procedures, to assisting HSS' famed surgeons in the most advanced procedures - and being the round-the-clock physical, clinical, emotional, and educational support system for patients and their families. These talented professionals are members of a strong, progressive department focused on excellence. They have chosen to bring their superior training, creativity, vision, and skills to HSS because they are committed to delivering the world's best patient care, and they know that HSS supports, even demands, the same ceaseless excellence.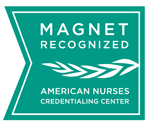 Their work has garnered for the hospital Magnet Recognition for Excellence in Nursing Service from the American Nurses Credentialing Center (ANCC) four consecutive times since 2002, an unprecedented feat by any other hospital in New York State.
The ANCC is a subsidiary of the American Nurses Association and is the largest and most prominent nursing credentialing organization in the United States. HSS' Magnet® status, which includes annual reviews, is valid for four years.
Contact Us
Tel 212.606.1231