HealthConnection FastFacts
HealthConnection FastFacts is a convenient one-page health education newsletter designed to provide the public with fast, current and accurate musculoskeletal and general health information.
Perfecting Your Posture
Fall 2018 HealthConnection FastFacts
Good posture impacts your appearance as well as your overall health by relieving strain and fatigue from your muscles and ligaments. Poor posture, on the other hand, increases your risk of injury and pain. Read the Fall 2018 issue of HealthConnection FastFacts.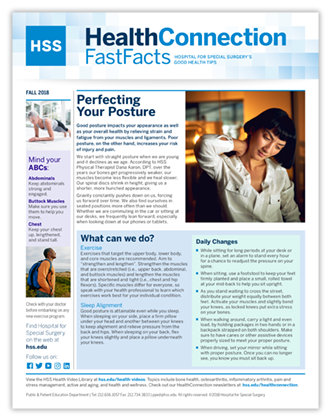 Past HealthConnection FastFacts
Visit the Public and Patient Education page for a calendar of our open events and to register for a variety of classes!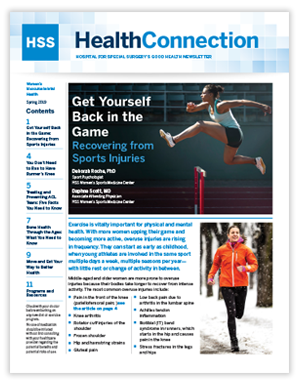 HealthConnection
Women's Musculoskeletal Health