New York—May 30, 2013
Hospital for Special Surgery (HSS) will bring together some of the world's experts in complex cervical spine surgery to address the challenges and successful outcomes for patients with unusual conditions. The symposium will take place Friday, May 31 at HSS in New York City.
Each year more than 200,000 cervical spine surgeries are performed in the United States to treat conditions ranging from spinal deformity to degenerative disc disease.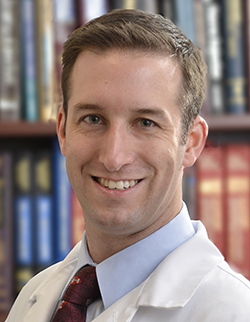 "We are honored to welcome faculty from around the world to join our spine and scoliosis surgeons in sharing experiences with rare and highly specialized procedures on the cervical spine," said Darren R. Lebl, M.D., a cervical spine surgeon at HSS and co-director of the symposium. "HSS spine surgeons have much to share on cervical spine surgery, and we look forward to a stimulating intellectual exchange."
Such presentations and conversations are of particular importance due to the precision required in treating the cervical spine (vertebrae C1-C7) and the occipitocervical region (the articulation of the upper portion of the cervical spine with the base of the skull).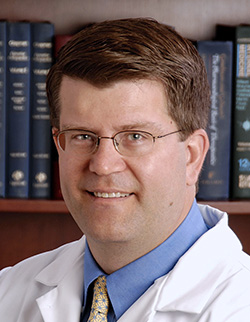 The proximity to the top of the spinal cord demands a delicate approach, explained Matthew Cunningham, M.D., Ph.D., a spine surgeon at HSS and co-director of the symposium. Further complicating such surgery, some cervical spine disorders and injuries are so rare that they are seldom published in medical literature.
"The cervical spine is of particular concern," said Dr. Cunningham. "Injuries and conditions that affect that area can be life-threatening or severely debilitating, affecting the ability to walk, feel or use fine motor skills."
"Cervical spine surgery often requires a multidisciplinary team approach, and communication amongst practitioners is essential. Experienced spine surgeons have many techniques that are designed to restore normal physical activity and to maximize the patients' overall function," said Dr. Lebl.
Complex Cervical Spine Symposium attendees (neurosurgeons; orthopedic, pediatric orthopedic and spines surgeons; as well as residents, fellows and medical students) on site will benefit from the opportunity to acquire knowledge that may not necessarily be available elsewhere. Speakers will present on specialized topics in the field and share the latest treatments for these patients.
Session highlights include:
Advanced Cervical Spine Techniques
Cervical Spine Reconstruction
Pediatric Cervical Spine
Occipitocervical (or Craniovertebral) Junction
Controversies in Spine Surgery
Dr. Kuniyoshi Abumi, from Hokkaido University Graduate School of Medicine in Sapporo, Japan, will present the symposium's keynote address. Dr. Abumi is also the inaugural president of the Cervical Spine Research Society - Asia Pacific Division.
Other guest faculty include:
Todd J. Albert, M.D.; The Rothman Institute, Thomas Jefferson University Hospital, Philadelphia
Mark H. Bilsky, M.D., Memorial Sloan-Kettering Cancer Center, New York City
John P. Dormans, M.D.; The Children's Hospital of Philadelphia
Roger Härtl, M.D.; Weill Cornell Medical College, New York City
Daniel J. Hedequist, M.D.; Children's Hospital Boston
Christoph J. Siepe, M.D., Ph.D.; Schön Klinik München Harlaching, Munich, Germany
Edward D. Simmons, M.D.; State University of New York at Buffalo
In addition to Drs. Lebl and Cunningham, HSS orthopedic spine surgeons participating include:
About HSS | Hospital for Special Surgery
HSS is the world's leading academic medical center focused on musculoskeletal health. At its core is Hospital for Special Surgery, nationally ranked No. 1 in orthopedics (for the ninth consecutive year) and No. 3 in rheumatology by U.S.News & World Report (2018-2019). Founded in 1863, the Hospital has one of the lowest infection rates in the country and was the first in New York State to receive Magnet Recognition for Excellence in Nursing Service from the American Nurses Credentialing Center four consecutive times. The global standard total knee replacement was developed at HSS in 1969. An affiliate of Weill Cornell Medical College, HSS has a main campus in New York City and facilities in New Jersey, Connecticut and in the Long Island and Westchester County regions of New York State. In 2017 HSS provided care to 135,000 patients and performed more than 32,000 surgical procedures. People from all 50 U.S. states and 80 countries travelled to receive care at HSS. In addition to patient care, HSS leads the field in research, innovation and education. The HSS Research Institute comprises 20 laboratories and 300 staff members focused on leading the advancement of musculoskeletal health through prevention of degeneration, tissue repair and tissue regeneration. The HSS Global Innovation Institute was formed in 2016 to realize the potential of new drugs, therapeutics and devices. The culture of innovation is accelerating at HSS as 130 new idea submissions were made to the Global Innovation Institute in 2017 (almost 3x the submissions in 2015). The HSS Education Institute is the world's leading provider of education on the topic on musculoskeletal health, with its online learning platform offering more than 600 courses to more than 21,000 medical professional members worldwide. Through HSS Global Ventures, the institution is collaborating with medical centers and other organizations to advance the quality and value of musculoskeletal care and to make world-class HSS care more widely accessible nationally and internationally.