A Multidisciplinary Spine Center
from the #1 Hospital for Back & Neck Care
At HSS, our spine team has expertise in treating every type of back and neck condition. Our world-renowned specialists include doctors trained in the latest nonsurgical approaches as well as highly skilled surgeons experienced in complex spine injuries and degenerative disorders. No matter what type of spinal condition you're facing, our multidisciplinary team is here to help you understand your options and provide the care that is right for you.
Our comprehensive care for your specialized spine needs includes:
Nonsurgical and surgical spine treatment from top experts in physiatry, sports medicine, pediatrics, neurologic spine and orthopedic spine surgery
Industry-leading diagnostics and pain reduction methods from radiology and imaging, anesthesiology and pain medicine specialists
Full-body, holistic care from physicians who specialize in rheumatology, neurology and psychology
Strength training and mobility experts for rehabilitation, physical therapy and sports performance
Our Spine Experts
HSS takes a highly collaborative approach to spine care, bringing together more than 40 experts from various disciplines. Collectively, they bring an unmatched depth of expertise to treating more than 22,000 patients with spine-related conditions each year.
View our team of spine doctors and specialists
How We Treat Spine Injuries and Disorders
The first step in understanding your pain and movement issues is to get a clear picture of the problem. Our highly specialized radiologists and neuroradiologists use the most advanced equipment and techniques to ensure an accurate diagnosis, including:
No matter how common or complex your condition, our doctors are committed to conservative care. This means we will only recommend surgery when truly necessary. Our treatments are aimed at supporting your spine, preventing further damage and helping you regain mobility.
People who do need surgery benefit from the vast experience of our innovative spine surgeons. They perform nearly 4,000 procedures each year — the highest volume of any hospital in the country. They are also leading researchers in the field, who have pioneered less invasive procedures for the spine that result in less pain and faster recovery after surgery.
We can help guide you through all aspects of care, from your imaging appointments and physical therapy sessions to any potential spine injections or surgery.
Why Choose HSS Spine?
HSS is a world leader in musculoskeletal care. Our top-quality patient care, rigorous infection control protocols and cutting-edge research are second to none.
U.S. News & World Report has ranked HSS #1 in the nation in Orthopedics for the past 11 years.
HSS received a 5 Star Rating for Spine Surgery from Health Grades in 2019.
CareChex® ranked HSS #1 for Overall Hospital and Surgical Care in the US and #1 in the New York Tristate area for Spinal Surgery
HSS has been recognized for delivering a superior patient experience, ranking in the 99th percentile for "Likelihood to Recommend" for 11 consecutive years.
Learn more about our Ratings, Rankings & Recognition.
Don't take our word for it – hear from our patients, who say it best
Patient Testimonial Videos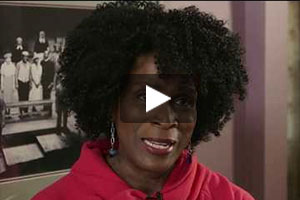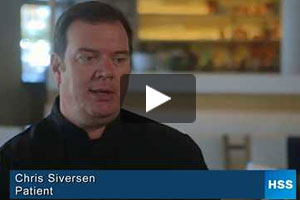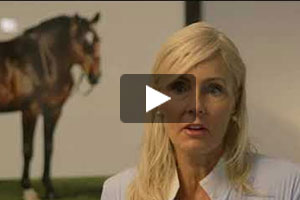 HSS Spine in the News h2 >