For more than 20 years, HSS has published Health Connection, which provides practical information to help people prevent and manage muscle and bone conditions and improve overall health. Issues are available in English and Spanish.
Quarterly, we issue Health Connection Fast Facts, a series of concise articles that keep you up to date on the latest health trends. View our Fast Facts in the tab below.
Current Issue: Living with Inflammatory Arthritis
Inflammatory arthritis (IA) conditions such as gout, rheumatoid arthritis and psoriatic arthritis can significantly impact your everyday activities. Learn about IA medicine and wellness for both adults and children.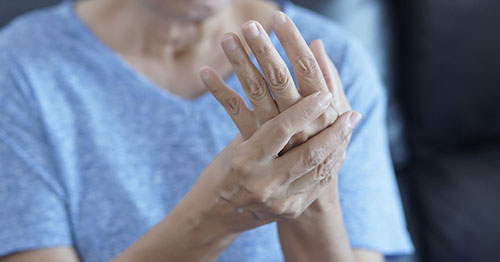 In this issue, HSS rheumatologists, rehabilitation specialists and dieticians cover current medical treatments and potential new ones, helpful diet and exercise tips, special COVID-19 considerations for people with IA, and more.
For more information, please contact us at communityed@hss.edu.
Subscribe to receive Community Education & Outreach emails
Back to Community Education & Outreach