Spine Surgery
Neck and back conditions can often be treated nonsurgically. In most cases, the least invasive, conservative treatment methods will be tried first. These may include anti-inflammatory medications and physical therapy.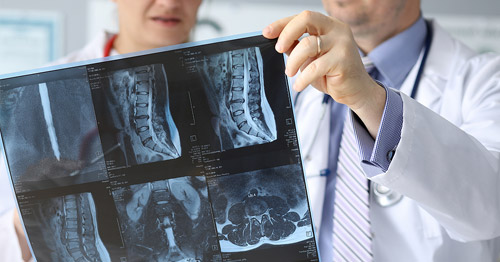 If a person who has back or neck pain continues to have symptoms, minor procedures such as epidural steroid injections or spinal cord stimulators is often the next step.
When the above treatments do not provide relief, or in cases where other complications are present (such as alignment problems or neuropathies), orthopedic spine surgery may be an appropriate option. Spine surgery is used to treat a variety of conditions, including herniated discs, stenosis, etc. Common orthopedic surgeries performed by the spine experts HSS include:
Deciding whether to have spine surgery or where to have it can be of the most important decisions you can make. You should actively research doctors and hospitals for the best opportunity for a good outcome. It is best to choose a surgeon who is experienced in the procedure they are considering, is someone with whom you develop a good rapport, and who takes the time to answer all of your questions. Ask about the success rate of the surgery, possible complications, how long the recovery will take, and what to expect immediately after surgery and in the months that follow. It is important to select a hospital in which a large number of spinal surgeries are performed and which has low infection rates.
Why you should choose HSS for spine surgery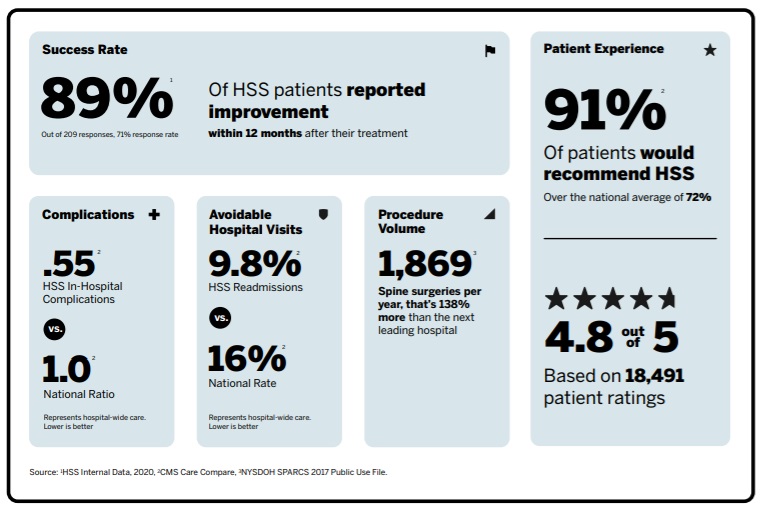 Spinal surgery can be a very effective way to treat chronic and persistent back pain. But not all hospitals achieve the same results. Some are more reliable than others. With the help of the HSS Hospital Reliability Scorecard, you can make sure you're asking the critical questions to find the hospital that's right for you. Understanding the data points below will help you make the best decision for your care.