Football
Hospital for Special Surgery is the Official Hospital of the New York Giants and multiple other professional and collegiate sports teams in the New York area. Our doctors treat hundreds of elite and professional athletes each year, and care for weekend warriors alike.
HSS, a world leader in orthopedics and rheumatology was an Official Health Services Provider for the NY/NJ Super Bowl XLVIII Host Committee.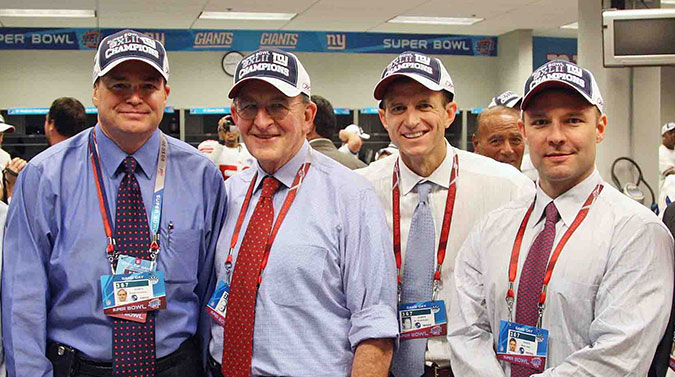 HSS physicians were on hand at Super Bowl XLII, providing expert orthopedic care to the New York Giants.
Our physicians have served as team doctors for the Giants for over 30 years and can be found on the sidelines at every game.
HSS worked closely with the Super Bowl Host Committee, the NFL and governmental agencies to ensure that any medical and emergency needs were met during Super Bowl week activities, and that volunteers, staff and fans stayed healthy and safe during the Super Bowl. Learn more
HSS has a rich history in treating football players, from high school players to professionals. Below please find articles and videos related to injuries and conditions affecting football players.
Articles and Videos on HSS.edu:
Football
Back in the Game Patient Stories