The Charla de Lupus (Lupus Chat)® program facilitates and participates in a number of events including a monthly support group. Please see a list of our special activities below, as well as our Calendar of Events in English and Spanish (Espanol) .
Special Activities
Lupus Research Alliance - Walk with Us to Cure Lupus
Arthritis Foundation - Walk to Cure Arthritis
Charla Annual Picnic at Riverbank State Park
Comedy Night
Girls Night Out
Holiday Party/Talent Show
Off-Broadway Shows
Spa Day for Parents
Charla de Lupus (Lupus Chat)® Calendar


Charla de Lupus (Lupus Chat)® Calendario de Eventos
Teen, Young Adult and Parent Support Group / Groupo de Apoyo Para Adolescentes, Adultos Jóvenes Y Padres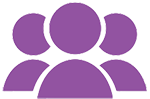 Support Group / Groupo de Apoyo |

Special Event / Evento Especial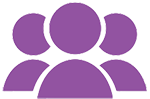 January 26 / 26 de Enero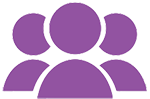 February 16 / 16 de Febrero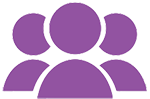 March 16 / 16 de Marzo

April 6 / 6 de Abril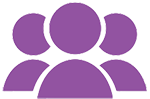 April 20 / 20 de Abril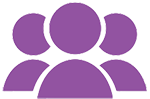 May 18 / 18 de Mayo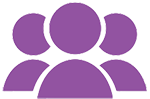 June 15 / 15 de Junio

July 20 / 20 de Julio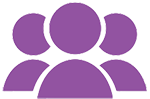 September 21 / 21 de Septiembre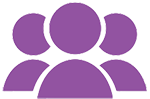 October 19 / 19 de Octubre

November 16 / 16 de Noviembre

December 21 / 21 de Diciembre
Topics Include
(Temas Incluyen)

:
Lupus Medications & Side Effects
Medicamentos de Lupus y Efectos Secundarios
Nutrition, Exercise & Lupus
Nutrición, Ejercicio y Lupus
Lupus, Skin Care & Hair Loss
Lupus, Cuidado de la Piel y Perdida del Pelo
Lupus & the Kidneys
Lupus y Los Riñones
Lupus & The Brain
Lupus y El Cerebro
Pain Management & Lupus
El Manejo del Dolor y El Lupus
Girls Night Out
Noche de Spa
...And More!!!! ...Y MAS!!!
We'd love to hear from you!

¡Queremos escuchar de ti!
For more information about our support group and how to attend, please contact us at: 212.606.1958 / 866.812.4494 (toll-free) or charla@hss.edu
Para más información sobre nuestro grupo de apoyo y como participar, comunícate con Charla al 212.606.1958 / 866.812.4494 (toll-free) o envíanos un correo electrónico charla@hss.edu