Physicians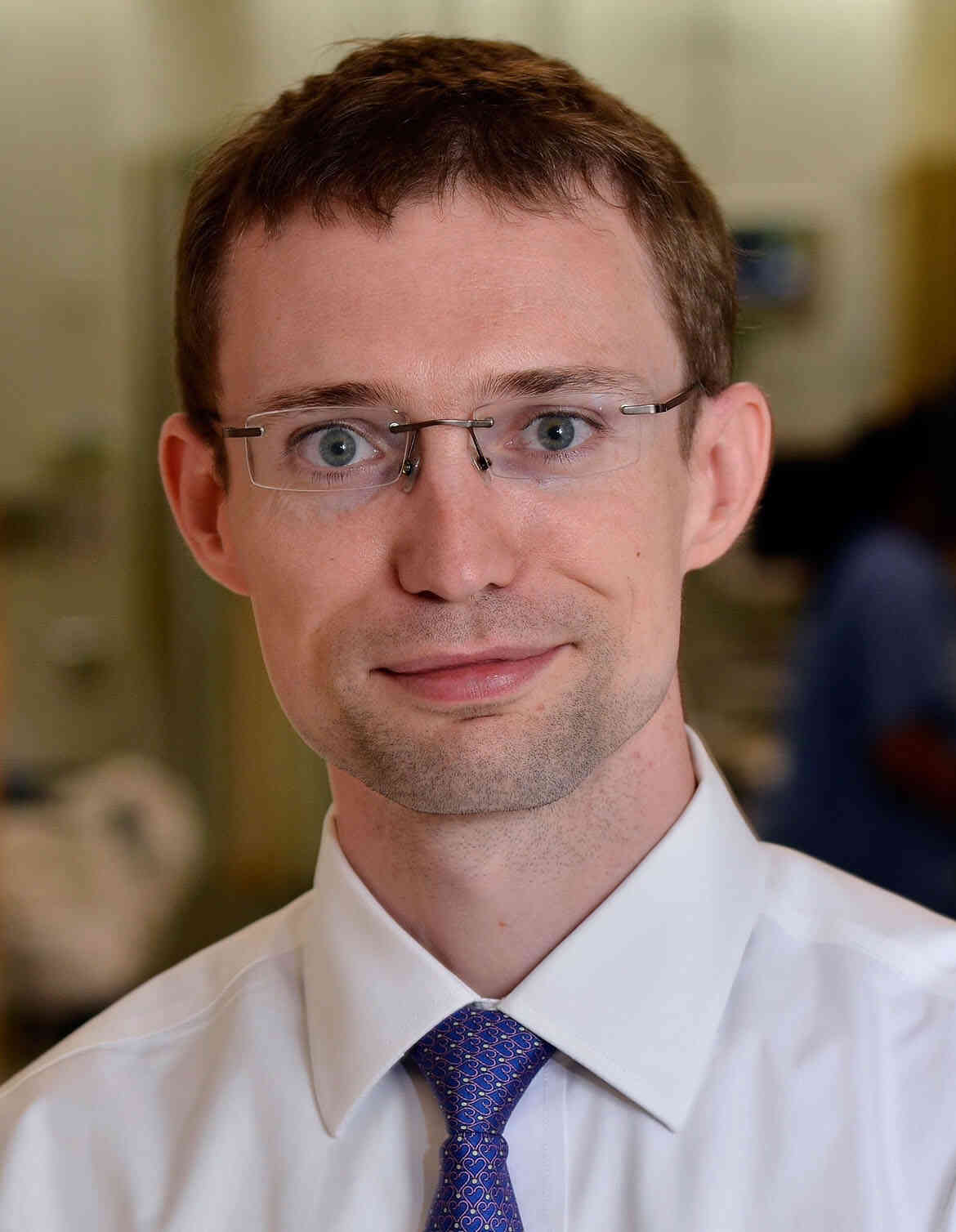 Robert S. Griffin, MD, PhD
Anesthesiology, Pain Management, Spine
Research Staff
The Clinical Research Division provides comprehensive support and management of the Department of Anesthesiology, Critical Care & Pain Management's diverse clinical research portfolio. Our dedicated team manages multidisciplinary partnerships both internally and externally to provide a better understanding of regional anesthesia and analgesia care for orthopedic patients.
Students and others interested in volunteering or joining the Clinical Research Division should contact:
Justas Lauzadis, PhD
Director, Clinical Research
Department of Anesthesiology, Critical Care & Pain Management
lauzadisj@hss.edu
Clinical Research Initiatives
The Clinical Research Division oversees more than 60 active clinical trials at any given time, with additional studies continually in development. Visit the HSS Clinical Research Database for more information on our studies. Some of our areas of investigation include:
Physiology
Our physiology research aims to find a better understanding of the interactions between a patient's underlying physiology and anesthetic/surgical techniques.
Perioperative outcomes
Our investigators study the effects of nerve blocks and the role of additives to local anesthetics to improve nerve blocks. Other studies investigate ways of minimizing the use of opioids and strive to identify serum biomarkers and psychological stratification for patients at risk for developing post-operative pain.
Pediatric anesthesia
Researchers focuses on the safety and efficacy of regional anesthesia in the pediatric orthopedic population. HSS' pediatric patient volume provides a unique opportunity to measure outcomes such as side effects, rare complications and patient satisfaction. Two of our physician investigators are involved in the Pediatric Regional Anesthesia Network (PRAN), a multi-institutional tool dedicated to understanding trends into regional anesthesia for pediatric patients.
Point-of-care ultrasound
Point-of-care ultrasound (POCUS) skills are becoming increasingly vital for critical care specialists and anesthesiologists. Our research focuses on the impact of incorporating point-of-care ultrasound education into resident and fellowship curricula.
Database research
Our database research is driven to understand trends and analyze potential links between perioperative care and the recovery process.
Regional anesthesia
Nationwide, only 20 percent total-joint replacement surgeries are done using regional anesthesia compared to the 80% done at HSS. Our research helps determine the best uses for regional anesthesia techniques in the orthopedic setting in hopes of increasing its use nationwide for orthopedic procedures.
Multimodal analgesia
Due to its association with lower opioid use, multimodal analgesia techniques are being investigated across many replacement surgeries. Our department hopes to lead discussions and change prescription habits among surgical healthcare providers by investigating multimodal analgesia techniques and their impact on patient satisfaction.
Enhanced recovery after surgery (ERAS) pathways
ERAS pathways have been implemented across Europe and have been linked to lower opioid prescription rates and less pain following surgery. At HSS, our investigators are examining the impact of ERAS pathways across several service lines.