The LANtern Advisory Board plays an integral role in supporting the program in its mission and linking LANtern with the broader community. Voluntary members have provided valuable guidance, resources, and community collaborations to continue its strategic growth and implement culturally relevant program initiatives. The Board is comprised of physicians, community leaders, and patient representatives. Our Advisory Board members have invaluable insight and years of experience working with community-based health promotion programs. They dedicate their time in a most committed and collaborative spirit.

Diane Gross, MPH, serves as the National Director of Program Development for the S.L.E. Lupus Foundation/Lupus Research Institute overseeing patient education programs, patient services, advocacy and the organization's Lupus Cooperative of NY program. Prior to joining the S.L.E. Lupus Foundation, Diane was the Director of Special Initiatives in the Office of the Medical Director at the national office of the March of Dimes Foundation where her primary responsibility was managing a federal grant to develop, evaluate and implement genetics education programs in minority communities. Diane began her career in NYC at the Health Systems Agency of New York City and then went on to serve as the Director of Strategic Planning and Development at HIP Health Plans. She has an MPH from the Columbia University School of Public Health.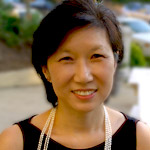 Henrietta Ho-Asjoe, MPS, is Senior Director of Engagement and Collaborations at OneCity Health, NYC Health and Hospitals Corporation. She leads their DSRIP Project 11 to design and implement patient activation activities to engage, educate and link NYC's uninsured and Medicaid low- and non-utilizers to primary care. She is also responsible for their cultural competency programming development. She has extensive experience in public and community health, with a focus on raising awareness of health disparities, community impact, public health outreach, and program development. She is the Co-Editor of the Praeger Handbook of Asian American Health: Taking Notice and Taking Action (2009). She serves on the boards of several local and national nonprofits. She has served as a member of the LANtern Advisory Board since 2002.

Cindy M. Hou, DO, MBA, is a patient and a physician. At the age of seven, she was diagnosed with systemic lupus erythematosus. She received experimental treatment at the National Institutes of Health. Despite her illness, she was able to graduate from Yale University and to receive her medical degree from the University of New England College of Osteopathic Medicine. Dr. Hou completed and infectious disease fellowship at Kennedy Health Systems/Rowan University – School of Osteopathic Medicine in Stratford, NJ. She is currently in private practice. At Kennedy Health System, Cindy is the physician chair of the Infection Control Committee, and is actively involved in the prevention of clostridium difficile (CDiff) and other healthcare associated infections. Since 2004, she has been involved with LANtern.

Philip J. Kahn, MD, is Assistant Professor of Pediatrics at NYU School of Medicine. He provides pediatrics rheumatology services at the NYU Langone Medical Center, Hospital of Joint Diseases, Bellevue Hospital, Woodhull Hospital and Maimonides Medical Center. In addition to his passion for clinical care, Dr. Kahn has a strong interest in education. He coordinates a yearly Pediatric Rheumatology seminar for clinicians as well as a selective for medical students in chronic care pediatrics three times a year. Dr. Kahn received his medical degree from Tel Aviv University, and completed pediatrics residency at NYU Langone Medical Center and pediatric rheumatology fellowship at New York-Presbyterian/Morgan Stanley Children's Hospital.

Kenny Kwong, PhD, LMSW, is Associate Professor at Touro College Graduate School of Social Work. He has worked as a social work practitioner and researcher and has extensive experiences in grant development, project planning, and evaluation in the areas of mental health, substance abuse, cancer, adolescent pregnancy prevention, cardiovascular health, and health literacy. Since 1995, Dr. Kwong has conducted numerous workshops and presentations in local and national conferences on the topics of immigrant health, cultural sensitivity, diabetes, tobacco control, and mental health. Since 2002, he has served as a member of the LANtern Advisory Board and has provided input and recommendations on programmatic and health outreach initiatives.

Michael Lockshin, MD, is an attending physician, Director of the Barbara Volcker Center for Women and Rheumatic Disease and the Co-Director of Mary Kirkland Center for Lupus Research at Hospital for Special Surgery. He is also a Professor of Medicine and Ob/Gyn at Weill Cornell Medical College. Dr. Lockshin is a pioneer in solving both the medical and personal healthcare issues that arise for patients with chronic illnesses. His latest book, The Prince at the Ruined Tower: Time, Uncertainty and Chronic Illness, is one that intimately examines these interrelated relationships among patients, doctors and our healthcare system. Dr. Lockshin has authored nearly 300 research papers, book chapters and books, most of which are on the topic of lupus, pregnancy, antiphospholipid syndrome, and sex differences in disease. From 2005-2010 he was the Editor-in-Chief of Arthritis & Rheumatism, rheumatology's premier journal. Dr. Lockshin graduated from Harvard College and Harvard Medical School; he did his rheumatology fellowship at Columbia-Presbyterian Hospital.

Karen Ng, MPH, is the founder of LANtern. She began raising awareness about lupus in the Asian American community in 2001. For over six years, Ms. Ng used her personal experience with lupus, her passion, and her leadership to bring national attention to the importance of LANtern services. She graduated from Cornell University and received her Masters in Public Health from Columbia University in 2009. She remains active by volunteering with Asian American non-profit organizations in New York City and gratefully acknowledges her family and friends who provide unconditional love and support.

Ada Wong, RHIA, has served on the LANtern Advisory Board since 2009. She is Manager of the Chinese Community Partnership for Health and Volunteer Services Department at the New York Presbyterian Lower Manhattan Hospital, administratively overseeing various programs and services that focus on health prevention and wellness in the Chinese American community in New York City. Her division proactively addresses the health needs of the underserved immigrants in the Chinese community, and reaches the larger Chinese American community through health screenings and education where people live and work. Ms. Wong has a degree in Health Information Management from SUNY Downstate Medical Center, and more than twenty years of community and healthcare experiences.

Arthur Yee, MD, PhD, is an Assistant Attending Physician at Hospital for Special Surgery (HSS), and Assistant Professor of Medicine at Weill Cornell Medical College, specializing in rheumatology. Additional specific expertise is sarcoidosis, SLE, spondyloarthropathies, rheumatoid arthritis, and crystalline arthropathies. Dr. Yee completed his undergraduate studies at Princeton University and obtained his MD and PhD degrees at NYU Medical School. Dr. Yee completed a residency program in internal medicine at Weill Cornell and a fellowship program in rheumatology at HSS. He has been an Attending Physician at HSS since 1997.

Wiejia Yuan, MD, is Assistant Attending Rheumatologist at HSS, Assistant Professor of Medicine at Weill Cornell Medical College, and Assistant Attending Physician at NewYork-Presbyterian Hospital. Her specialty is rheumatic diseases including systemic lupus erythematosus. Dr. Yuan's holistic approach to treatments, that look at the mind-body as a whole, together with her knowledge in Traditional Chinese Medicine, has much success in patients modifying their lifestyle to address the root cause of their autoimmunity. Dr. Yuan graduated from Shanghai Second Medical University, completed her residency at Renji Hospital/Shanghai Second Medical University & NewYork-Presbyterian Hospital/Weill Cornell, respectively, and fellowship programs at Renji Hospital/Shanghai Second Medical University & Hospital for Special Surgery.

Yajie Zhu, EdD, holds a doctorate degree in Health Education from Columbia University, and is a Master Certified Health Education Specialist (MCHES). As the Director of Health Education Department at the Charles B. Wang Community Health Center, Dr. Zhu leads a multi-disciplinary team to apply an integrated approach to provide patient education and develop culturally sensitive and linguistically appropriate health education materials for patients and community members. Dr. Zhu is experienced in providing one-on-one patient counseling and community education on various health issues, and she is a strong advocate for equal access to health information and services for immigrant communities.
Back to LANtern® (Lupus Asian Network)