Specialists and researchers are leading the way in diagnosis and treatment of hip disorders that will relieve and preserve.
The Hip Preservation Service brings together the expertise and experience of various specialists who are focused on providing joint-preserving treatment options to young, active adult patients suffering from hip pain to restore a high level of function. Historically, these patients might have been previously misdiagnosed, or tolerated unrecognized symptoms, resulting in further deterioration of the hip joint.
Using a multi-disciplined approach to the understanding of hip pain and treatment, the Service combines the expertise of a wide variety of health care professionals including orthopedic surgeons, radiologists, physiatrists, physical therapists, and a multitude of musculoskeletal experts and clinical researchers so patients can benefit from a coordinated treatment experience. These options often involve minimally invasive treatments to help patients get back to their chosen activities and, in some cases, reduce the need for more extensive surgeries.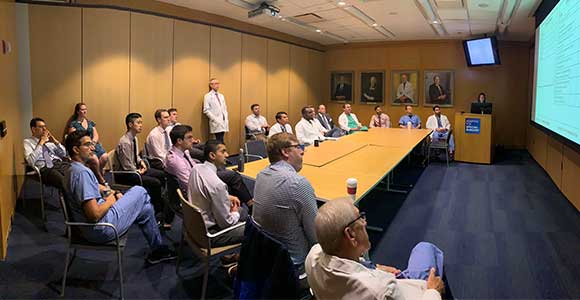 Why choose HSS? Our patients say it best.