New York, NY—April 30, 2018
Michael L. Parks, MD, vice chair for quality and clinical director of orthopaedic surgery at Hospital for Special Surgery (HSS), was inducted as president of the Orthopaedic Research and Education Foundation (OREF) at the OREF Board of Trustees Meeting in New Orleans, La., on March 5, 2018.
The mission of OREF is to improve lives by supporting excellence in orthopaedic research. Since its founding in 1955, OREF has awarded over 4,700 grants, providing more than $146 million in support of orthopaedic research. It is led by a Board of Trustees made up of orthopaedic surgeons across the country and key members of the business community.
Dr. Parks began his two-year term as president effective March 5. He has been a trustee member since 2013 and a donor since 1998. Dr. Parks has also served as co-chair of the OREF James R. Urbaniak, MD Mentor Campaign, which raised money to fund research in regenerative medicine and cellular therapies.
He succeeds former president, David G. Lewallen, MD, orthopedic surgeon at Mayo Clinic.
"OREF is the leading grant resource for new investigators by providing important financial support necessary to provide a foundation for their careers," said Dr. Parks. "I am honored to lead this organization as it continues to support research to improve function, eliminate pain and restore mobility, thereby making life better for all patients."
Dr. Parks, who joined HSS as a fellow in 1996 before becoming an attending in 2008, is a hip and knee surgeon at HSS. Specializing in hip and knee replacement, Dr. Parks focuses on the surgical treatment of adults with arthritis. His research interests include biomechanical implant retrievals and the impact of race, ethnicity and gender on the care of arthritis patients.
Recently, Dr. Parks led a clinical trial testing how the use of a shared decision-making tool affects the way that minority patients decide on knee pain treatment. While socioeconomic and racial disparities in healthcare are well known, how to address these issues is not well defined.
He is a former president of the New York State Society of Orthopaedic Surgeons and has served on the Board of Directors of the American Academy of Orthopaedic Surgery (AAOS) and the American Association of Hip and Knee Surgeons (AAHKS). He is also on the steering committee of the Movement is Life caucus, which is a multi-stakeholder group devoted to decreasing musculoskeletal health disparities.
As president, Dr. Parks will be the principal executive officer of the Foundation and will supervise and control all of the business and affairs of the Foundation. He will preside over all meetings of the Board of Trustees and perform all duties incident to the office of Board President.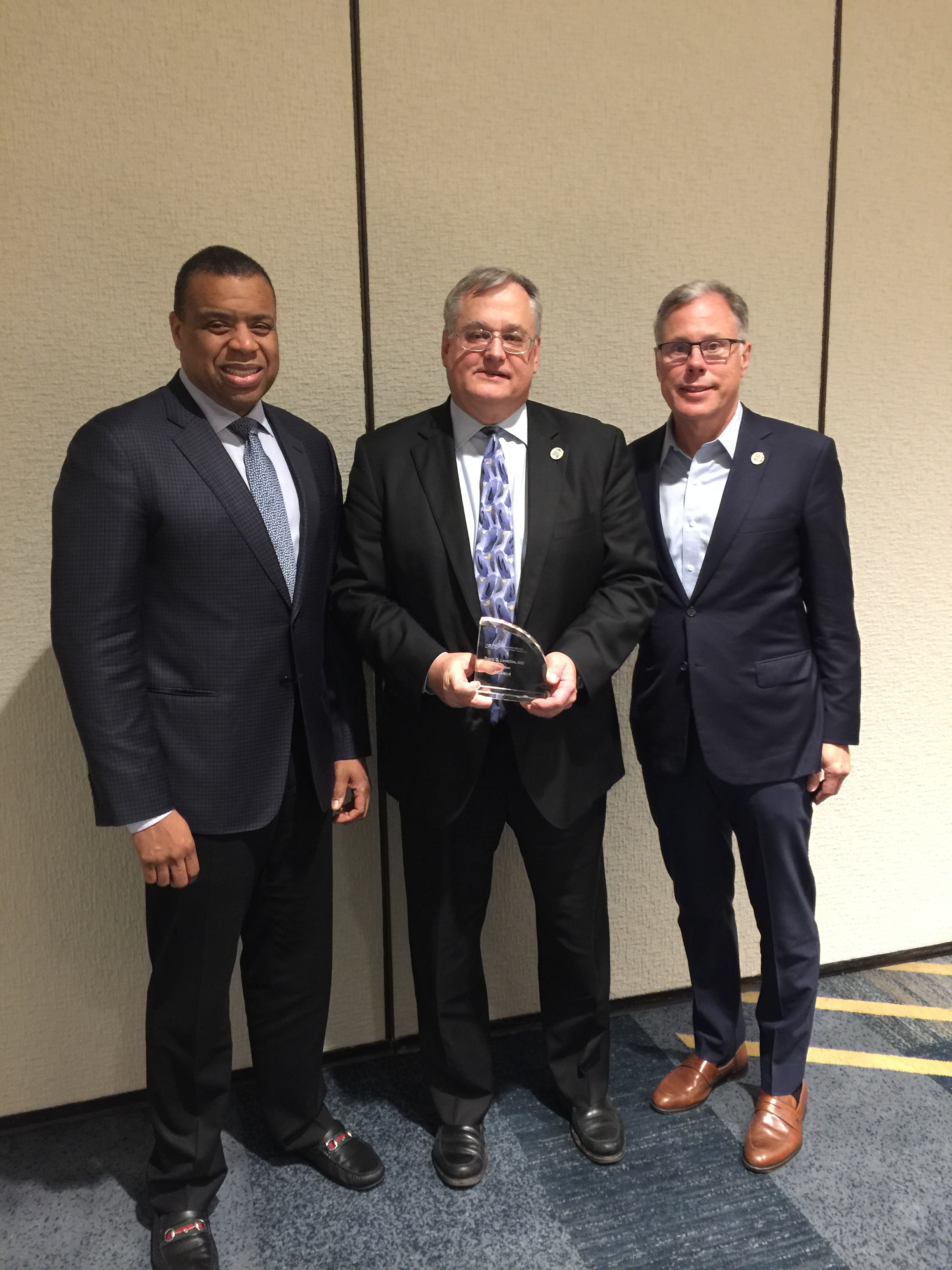 L to R: Michael L. Parks, MD, OREF President; David G. Lewallen, MD, OREF Past President; John J. Callaghan, MD, a past president and trustee
Outside of the OR, Dr. Parks enjoys traveling to the far corners of the world.
About HSS | Hospital for Special Surgery
HSS is the world's leading academic medical center focused on musculoskeletal health. At its core is Hospital for Special Surgery, nationally ranked No. 1 in orthopedics (for the ninth consecutive year) and No. 3 in rheumatology by U.S.News & World Report (2018-2019). Founded in 1863, the Hospital has one of the lowest infection rates in the country and was the first in New York State to receive Magnet Recognition for Excellence in Nursing Service from the American Nurses Credentialing Center four consecutive times. The global standard total knee replacement was developed at HSS in 1969. An affiliate of Weill Cornell Medical College, HSS has a main campus in New York City and facilities in New Jersey, Connecticut and in the Long Island and Westchester County regions of New York State. In 2017 HSS provided care to 135,000 patients and performed more than 32,000 surgical procedures. People from all 50 U.S. states and 80 countries travelled to receive care at HSS. In addition to patient care, HSS leads the field in research, innovation and education. The HSS Research Institute comprises 20 laboratories and 300 staff members focused on leading the advancement of musculoskeletal health through prevention of degeneration, tissue repair and tissue regeneration. The HSS Global Innovation Institute was formed in 2016 to realize the potential of new drugs, therapeutics and devices. The culture of innovation is accelerating at HSS as 130 new idea submissions were made to the Global Innovation Institute in 2017 (almost 3x the submissions in 2015). The HSS Education Institute is the world's leading provider of education on the topic on musculoskeletal health, with its online learning platform offering more than 600 courses to more than 21,000 medical professional members worldwide. Through HSS Global Ventures, the institution is collaborating with medical centers and other organizations to advance the quality and value of musculoskeletal care and to make world-class HSS care more widely accessible nationally and internationally.