HSS Florida: World-Class Orthopedics in West Palm Beach
Thousands of Floridians have traveled to Hospital for Special Surgery in New York City to receive care from the hospital that has been nationally ranked No. 1 in orthopedics 13 years in a row by U.S. News & World Report (2022-2023). That same leading-edge care is available at HSS Florida: a state-of-the-art facility in West Palm Beach.
HSS Florida is a joint venture with Tenet Healthcare.
World-Renowned Experts Focused on You
As leaders in the field, the doctors at HSS Florida have years of experience in caring for people with all types of orthopedic conditions, from persistent knee pain to shoulder injuries. Whether you're looking for a diagnosis or a second opinion, nonsurgical orthopedic care or a joint replacement, our experts will guide you every step of the way. Meet our doctors.
A Comprehensive Approach to Orthopedic Care
Patients of HSS Florida benefit from our comprehensive orthopedic services, which ensures that you receive an unmatched level of expertise from diagnosis through treatment and recovery. Our services include:
Our Patients Say It Best
More than 3,000 HSS patients have shared their experiences. Read stories by Florida patients.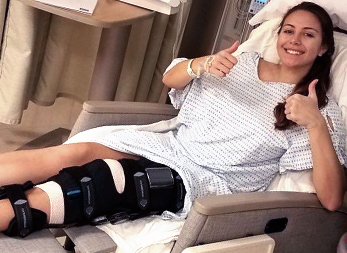 We're Here for You, Wherever You Need Us
Virtual Care
Connect with our specialists from the comfort of home.