We have filled all positions for the 2019-2020 academic year. We are no longer accepting applications.
The Regional Anesthesiology & Acute Pain Medicine (RA&APM) Fellowship at HSS is one of the leading training programs for aspiring regional anesthesiologists in the country. The one-year program balances in-depth regional anesthesia and acute pain management training with diverse academic opportunities to deepen their clinical experience.
Since its inception in 1987, the RA&APM Fellowship has trained over 140 regional anesthesiologists and acute pain management physicians. Our alumni practice in eight countries, across five continents, and all over the United States.
Fellowship Overview
The RA&APM Fellowship enables participants to shape their experience by combining rigorous clinical experience with unique training opportunities, scholarly activity and clinical electives.
Duration: One-year clinical fellowship; starts after ABA Board Exams
Stipend: $87,204 per annum/benefits + $3000.00 academic fund + opportunities for additional compensation for academic fund/expenses by working select Saturday ORs
Location: Hospital for Special Surgery, Main Campus & Memorial Sloan Kettering Cancer Center (MSKCC)
Available for: Graduates of accredited Anesthesiology Residency Programs
Clinical Duties
Approximately 45,000 anesthetic procedures are performed each year, exposing RA&APM fellows to a wide spectrum of anesthesia techniques and acute pain management training for orthopedics. The cornerstone of the fellowship is the unparalleled breadth of opportunities to learn and practice cutting-edge regional skills and acute pain management strategies for orthopedic patients.
Regional Anesthesia & Acute Pain Management for Oncology-Based Surgery
While the Department of Anesthesiology, Critical Care & Pain Management attending staff focus on regional anesthesia and acute pain medicine care for orthopedic cases, RA&APM fellows also complete a consecutive four-week rotation at MSKCC where they are exposed to regional anesthesia techniques and acute pain management strategies not routinely performed at HSS.
The rotation will focus on regional anesthesia and acute pain medicine approaches to the body's trunk including, but not limited to:
Paravertebral blocks
Transverse abdominal plane (TAP) blocks
Thoracic epidurals (in both adult and pediatric patients)
Fellows will utilize both ultrasound and nerve stimulator techniques. The MSKCC rotation is taught by chronic pain specialists, providing fellows an opportunity to apply clinical regional anesthesia skills to patients with chronic pain in a perioperative setting. Fellows are introduced to oncology-based surgery and learn how to select the best types of blocks for cancer resections.
After completing the first two weeks of the rotation, fellows will meet with the MSKCC site director, or designee, to discuss case assignments and preferences, and formulate a clinical plan for the remaining two weeks.
Academic Programs
The RA&APM Fellowship offers a robust schedule of academic programs ranging from our CME-accredited Grands Rounds program to Journal Clubs and M&M Conferences. Fellows also attend specialized lectures on the latest in anesthesiology, critical care, and pain management care.
Special Programs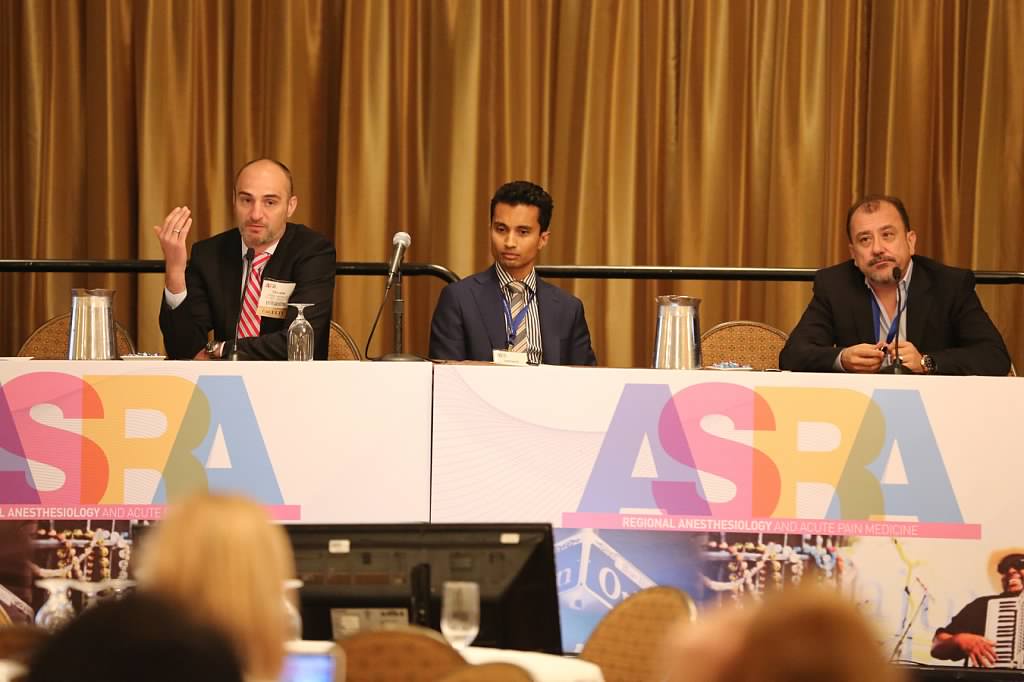 Scholarly Activity
All fellows must participate in academic activities which may include clinical research, review articles, book chapters, or other academic or administrative projects.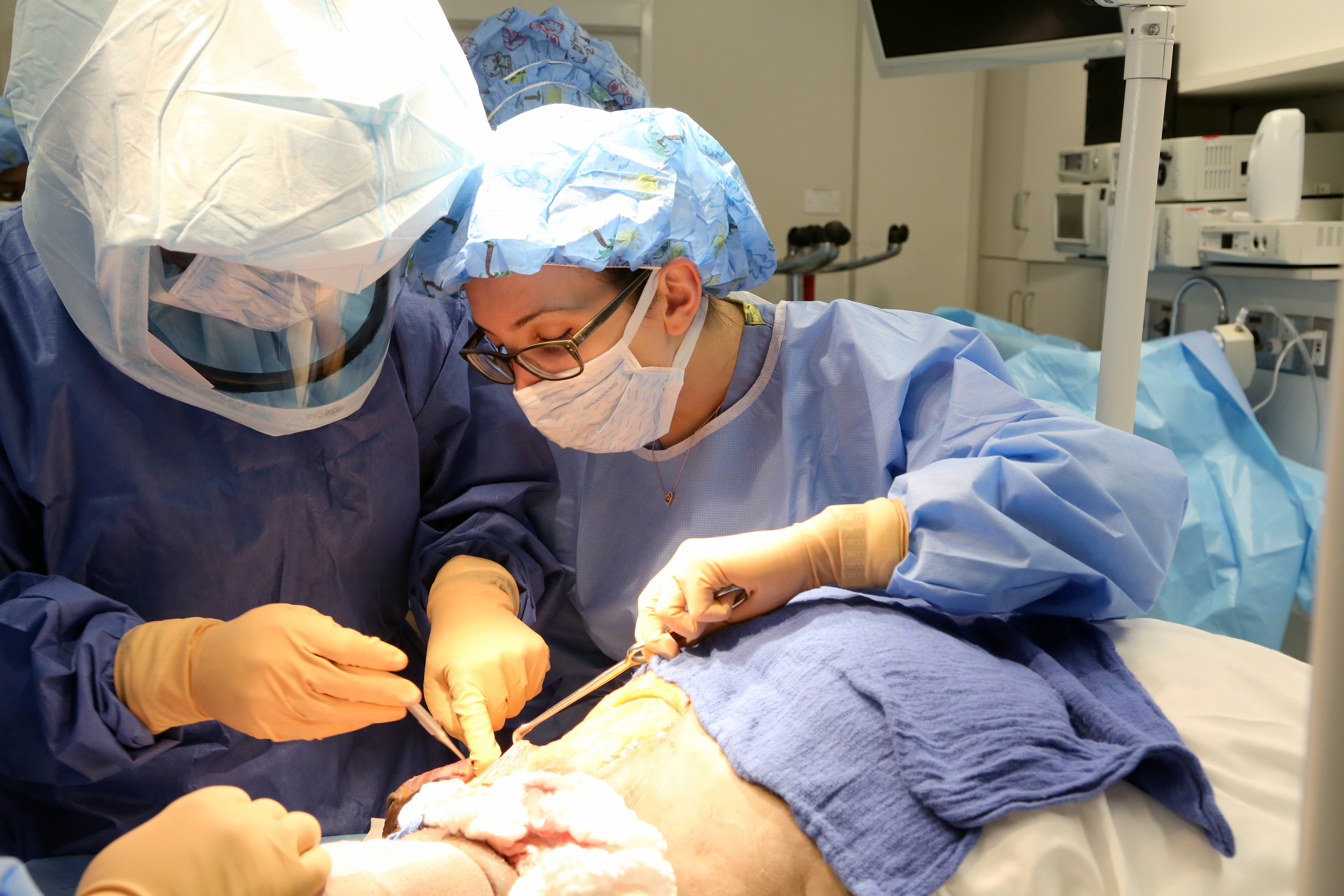 Cadaver Lab
Fellows have the opportunity to learn anesthetic blocks and develop innovative approaches to anesthetic care using fresh, non-embalmed cadavers that replicate living tissue.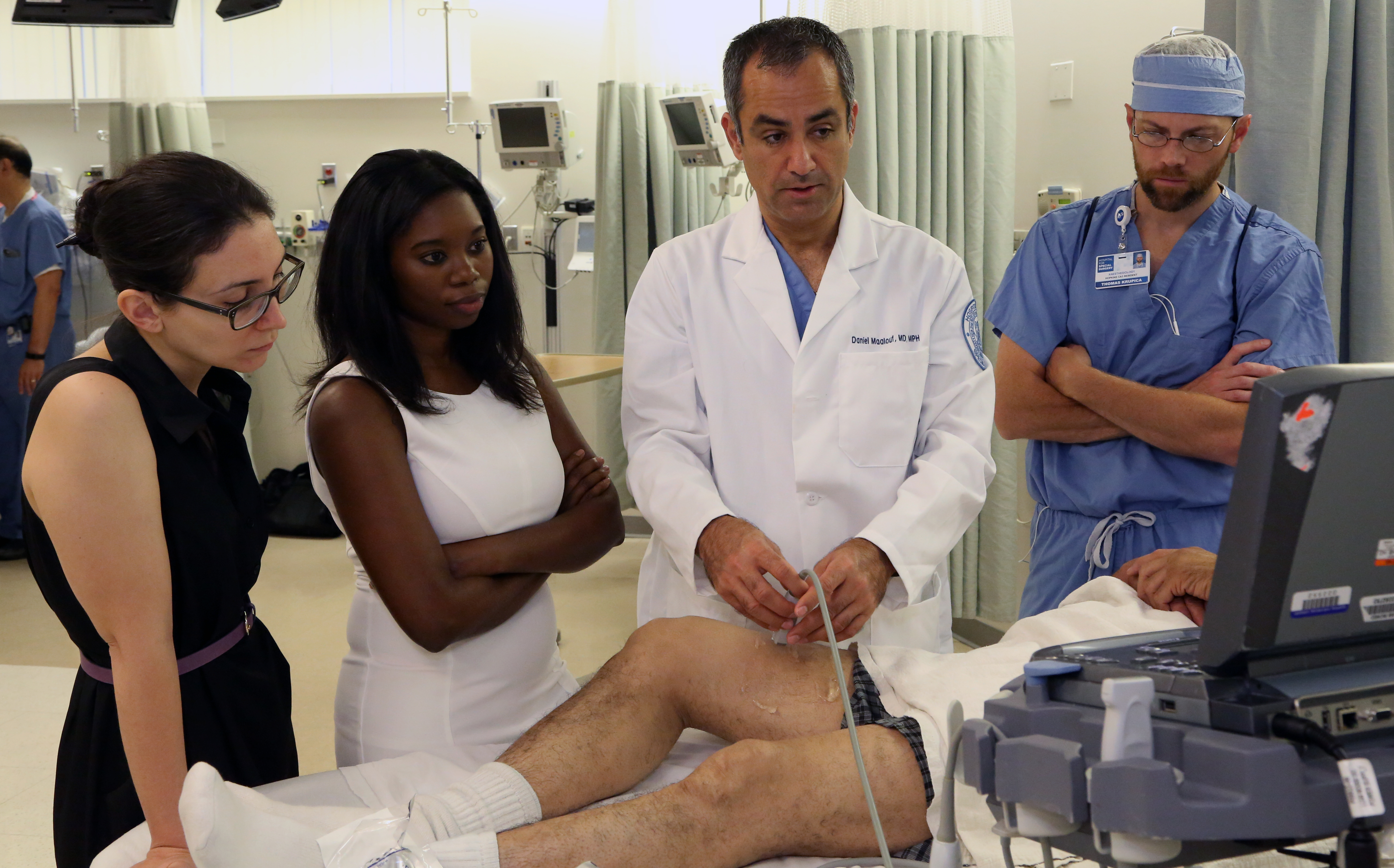 Introduction to Ultrasound
Fellows receive training in ultrasound-guided peripheral nerve block techniques through lectures and workshops.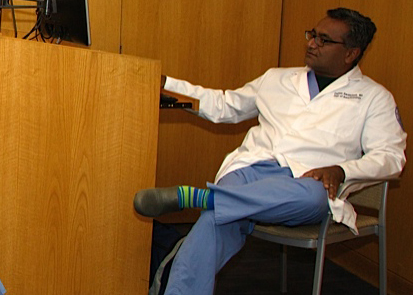 Oral Board Preparation
We provide an intensive oral board review course that runs once to twice weekly for three months preceding the start of the American Board of Anesthesiology's Oral Board Examination.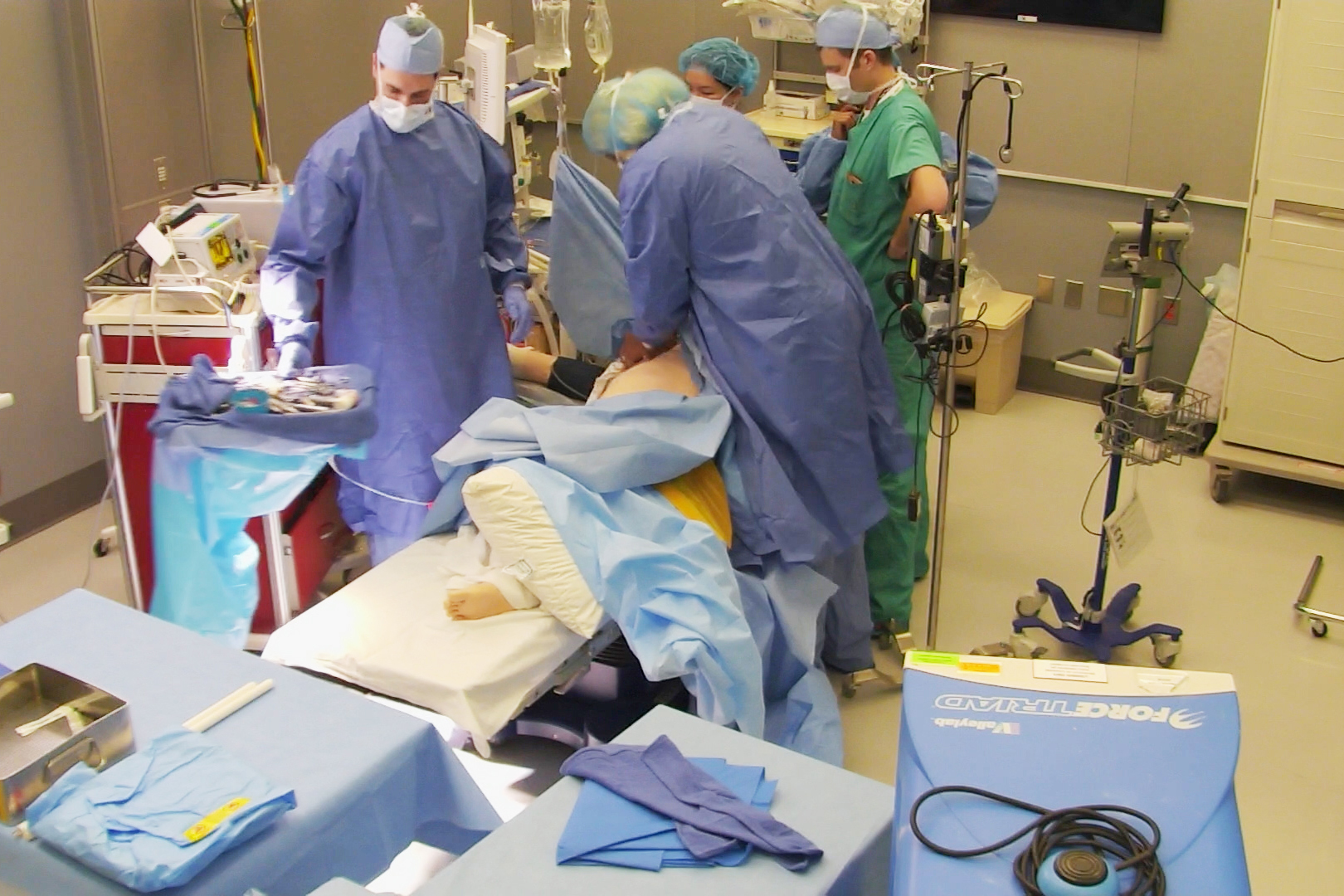 Simulation Education
Fellows engage in intensive regional anesthesiology-based simulations designed to help develop crisis resource management and metacognitive skills.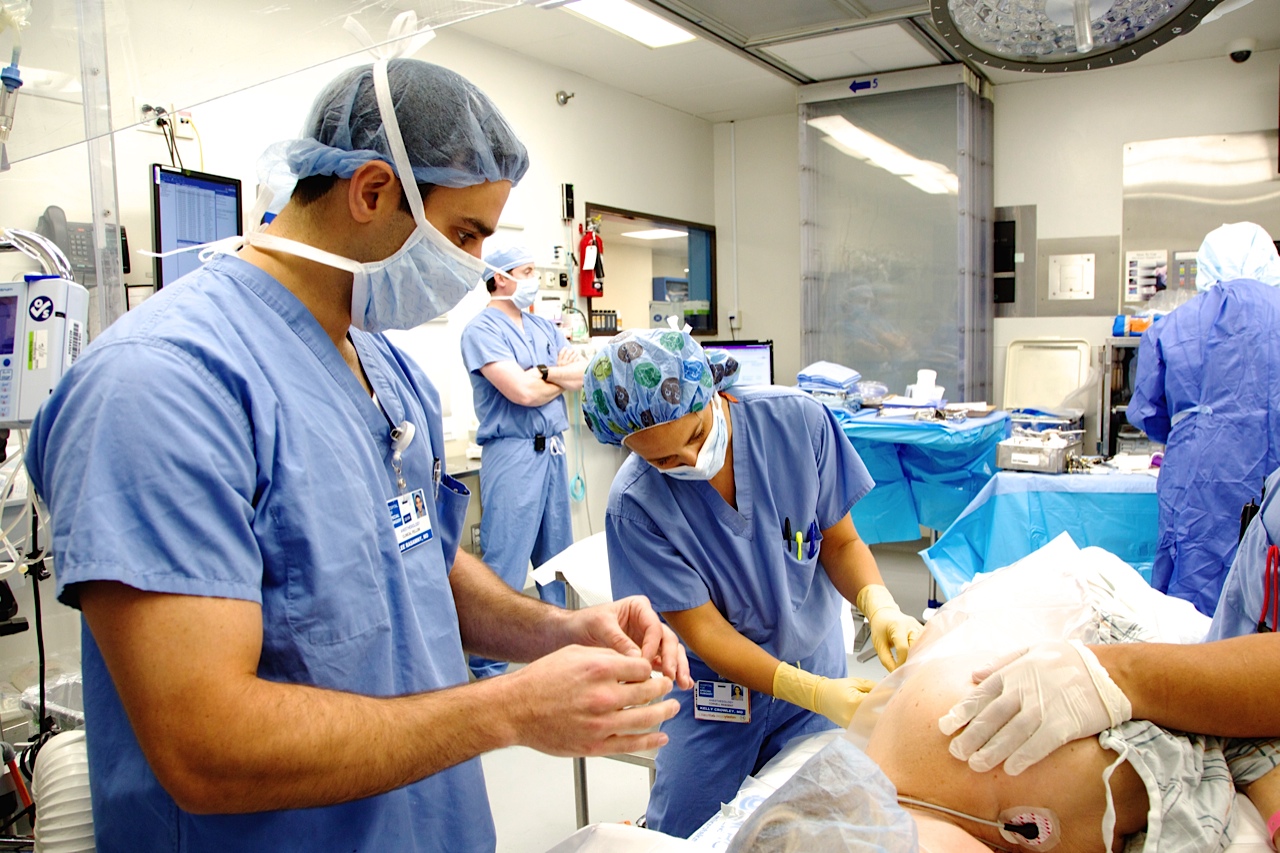 Teaching Opportunities
Fellows have the opportunity to interact with and lead educational conferences with rotating residents, supervise CA1 residents in the operating room, and teach medical students.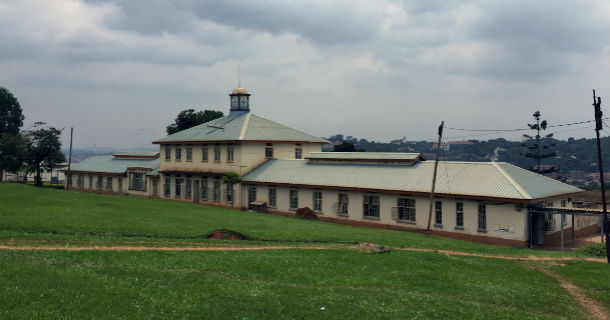 Clinical Electives
From mission work to international study, fellows are encouraged to participate in optional elective programs to deepen their regional anesthesia experience.
Digital Media
Fellows may be asked to participate in departmental digital media projects, including writing patient and professional medical features for the website.
Application
The RA&APM Fellowship recruits up to ten fellows each year. Starting early in the calendar year, the recruitment committee will begin to review candidates for the following year. Please review all requirements before submitting your application materials. Please note we are no longer accepting applications for the 2019-2020 fellowship class.
Back to Department of Anesthesiology, Critical Care & Pain Management for Professionals