Staff Chaplains
Hospital for Special Surgery formally recognizes the role that spiritual support can play in coping with and recovering from physical illness. The chaplaincy services at HSS, which includes professional, board certified chaplains, is an integral part of the healthcare team. The chaplains are here to serve you - to provide emotional and spiritual support for everyone whatever is their faith or beliefs.
Professional chaplains are experts at helping people facing life-changing or life-limiting situations to use their own beliefs, values, and resources to find comfort, meaning, and hope. Chaplains do not impose their own beliefs or values, but rather support persons of all faiths, beliefs, traditions, and cultures.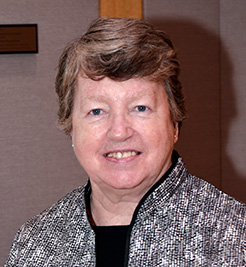 Sister Margaret Oettinger, OP, Director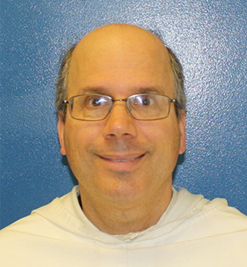 Father David Adiletta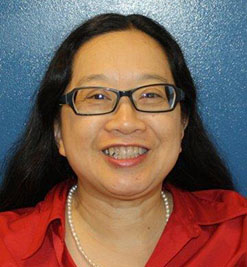 Chaplain Elaine Chan
Chaplain Margo Heda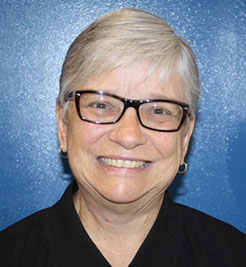 Chaplain Margaret Tuttle
Chaplains are always available to meet with families, patients, and staff concerning:
Bereavement counseling
Adjustment to physical limitations
Feedback from healthcare forum discussions
Issues of faith and religion
Feelings of fear, despair, guilt, courage, or mercy
The meaning of the illness process
Reconciliation of life experiences
Family and friends
HSS Chaplains are available - 24 hours a day, every day
Monday – Friday 9am - 5pm, chaplain visit can be requested by calling 212.606.1757

Sister Margaret Oettinger - 4th Floor
Chaplain Elaine Chan - 5th & 11th Floors
Chaplain Margo Heda - 8th & 10th Floors
Chaplain Margaret Tuttle - 6th & 7th Floors

After hours, call 212.606.1188 to page the on-call chaplain
The Spiritual Care Department through its multifaith Chaplaincy Service:
Provides multi-faith spiritual care and/or clergy of your own faith group.
Serves each person's specific religious needs for prayer and ritual/tradition.
Assists patients in accessing their inner religious and spiritual resources.
Assists patients and their loved ones in coping with illness by supporting their spiritual needs.
Attends to the spiritual needs of patients and their loved ones even if they do not belong to a congregation or consider themselves religious.
Helps patients move toward renewed hope and peace.
Minister to staff.
Minister to patients and family.
Chapel Availability
The chapel at HSS is open to all religious preferences. It is open 24/7 and can be used for prayer and meditation. Bibles (in English and Spanish), prayer books, prayer rug, and care notes are available. The chapel is located on the 1st floor in main lobby of the Hospital.
Please see our neighborhood directory for information on local houses of worship.
In House Spiritual Television
HSS has an in house TV channel called HCCN-TV, channel 92 or 92.1, for meditation and relaxation. Chapel services are broadcast over the network with these available services along with other special programming not listed here:
Catholic Mass - Sundays at 9:00 AM
Muslim Prayer - Individually according to prayer-time schedule
Prayerful Reflections - Wednesdays at 11:00 AM
Shabbat Reflections - Fridays at 11:00 AM
For Catholic-Protestant/Ecumenical Patients
Feast and Fast Day Services such as Ash Wednesday, Holy Week, and other Christian Holidays are held as announced. Bulletins and flyers are posted in the chapel (1st floor in main lobby of the Hospital) with details of the Feast and Fast Day Services.
For Jewish Patients
Sabbath Elevator at HSS is located on the east side of the hospital and stops automatically on each floor.
Shabbat candles/Shabbos in a box are available upon request either by calling the Spirital Care Department at 212.606.1757 or by going to the Bikur Cholim Room.
Bikur Cholim Room (Kosher Hospitality Room) is located on the 2nd floor in Room 2W-167 (between the mail room and the East elevator). Light snacks available.
Kosher food (OJ acceptable, a Chassidic certification) is available for patients through arrangements with department of Food and Nutrition. Fresh entrees are under the kosher supervision of OU and Tartikov (Chassidic). Frozen entrees are under Volover (Chassidic) supervision. Kosher meals may be requested prior to or after surgery through a Clinical Staff member. Kosher guest trays may be ordered by contacting a Dietary Assistant. As with all guest trays, there is a charge. Sabbath and Passover dietary needs will be addressed automatically for all kosher patients through Food and Nutrition.
Kosher refrigerators may be requested. There is also a kosher refrigerator on the 8th floor in the Nourishment Room.
Download the Jewish Spiritual Care brochure
For Muslim Patients
The five daily prayers can be said in the chapel every day at the normal prayer times, or in your room. A prayer time schedule, prayer rug, Qibla, and a copy of the Holy Quran are in the chapel (1st floor in main lobby of the Hospital).
Download the Muslim Spiritual Care brochure
For Roman Catholic Patients
The Sacrament of the Holy Eucharist is available daily by our Extraordinary Ministers of Holy Communion.
The Sacrament of the Sick (Anointing) is available throughout the week by our Dominican Priest.
Our Roman Catholic Chaplains are from St. Catherine of Siena/Dominican Friars HealthCare Ministry.
Daily Mass is at 7:00 AM and 5:15 PM at St. Catherine of Siena Church located on 68th Street between York and First Avenue.
Sunday and Holy Day Mass is at 9 AM in the HSS Chapel and on Channel 92 or 92.1.
Download the Spiritual Care brochure
The Annual Memorial Service
This is a service of remembrance for staff, family members, and board members who mourn the loss of a loved one who has passed away in the previous year.
Sources of Comfort and Meaning
We hope to bring comfort and help to find meaning for patients, their loved ones and caregivers who are coping with the spiritual distress that accompanies illness and loss. We offer words of reflection, multifaith prayers and grief support.
The Dominican Friars Healthcare Ministry of New York
The heath care ministry of the Dominican Friars of St. Catherine of Siena Church and Priory in New York is deemed one of the primary frontier centers in the world by the Dominican Order. The ministry's mission is to promote the dignity of the human person and the healthy ministry among parishioners, heath care professionals, patients, and their families through spiritual care, education, research, and ethics consultations at Hospital for Special Surgery, Memorial Sloan Kettering Cancer Center, NewYork-Presbyterian Weill Cornell Medical Center, and Rockefeller University Hospital.
Lay Ministers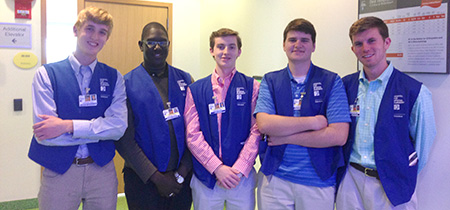 Lay ecclesial ministers are dedicated to serving their church and community. They are volunteers and are experienced in patient care. They visit the patients and make sure each patient can meet his or her spiritual needs everyday. We also have a dedicated group of students from Regis High School who serve as Eucharistic Ministers as part of their Christian Service.
The Annual Spirituality Forum
The Spirituality Forum is an opportunity for all hospital employees to attend a one hour presentation about relevant spirituality and health topics. The Spirituality Forum brings in a new lecturer each year who is an expert in his or her field of study. Each lecturer gives his or her unique perspective on how spirituality and health topics interrelate in the healthcare profession.
Additional Resources
Download the Spiritual Care Brochure.