Pathology and Laboratory Medicine
Innovation. Volume. Experience.
Specializing in musculoskeletal health since 1863, Hospital for Special Surgery is a unique institution. We are committed to providing the highest quality patient care while advancing research and education in orthopedics, rheumatology, and related disciplines, including musculoskeletal pathology.
The mission of the Department of Pathology and Laboratory Medicine is to provide accurate, efficient and timely results to assist the medical and surgical staff in the diagnosis and treatment of our patients. Pathology performs close to 2 million laboratory examinations per year, touching virtually every patient at HSS.
Reflecting the vision of HSS to lead the world as the most innovative source of musculoskeletal medical care and a premiere research institution in our field, the attending pathology staff has more aggregate experience in the diagnosis of musculoskeletal disorders than pathologists in any comparable institution. Our pathologists publish research independently and in collaboration with clinical and surgical co-investigators, as well as provide consultation services and participate in educational activities on the local and international level.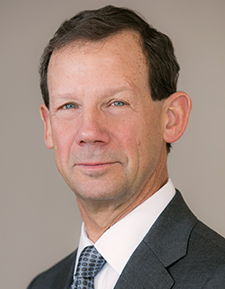 Thomas W. Bauer, MD, PhD
Pathologist-in-Chief
Back in the Game Patient Stories: