Accessory navicular describes the presence of an extra bone growth center on the inside of the navicular and within the posterial tibial tendon that attaches to the navicular. The primary symptom from this additional bony prominence is pain and tenderness.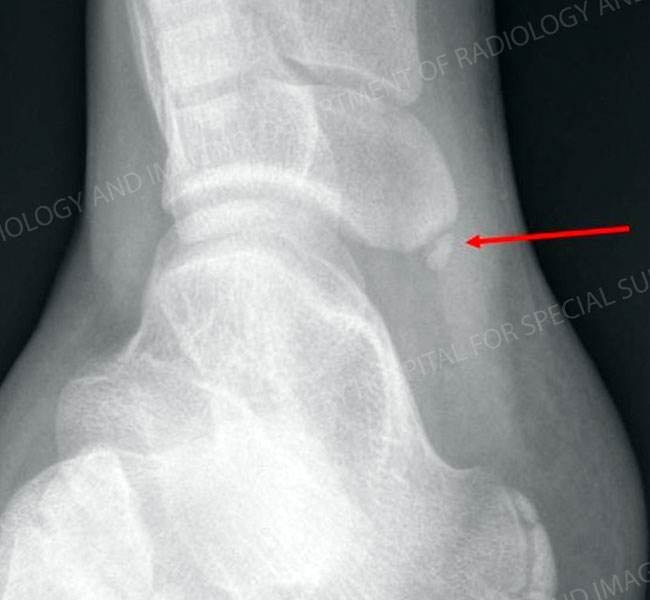 This congenital defect (present at birth) is thought to occur during development when the bone is calcifying. Because this accessory portion of the bone and the navicular never quite grow together, it is believed that, over time, the excessive motion between the two bones results in pain.
The initial treatment approach for accessory navicular is non-operative. An orthotic may be recommended or the patient may undergo a brief period of casting to rest the foot. For chronic pain, however, the orthopedic surgeon removes the extra bone, a relatively simple surgery with a brief rehabilitation period and a very good success rate.