Patient Case History: Ann
Correction of Foot Deformity with Ankle Fusion
Pre-Op
Patient Surgeon: S. Robert Rozbruch
Ann developed a neuropathic ankle deformity that made walking and shoe wear difficult.
Post-Op
She underwent correction of the equinovarus deformity and ankle fusion using the Ilizarov method.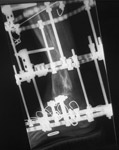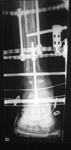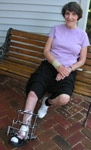 Follow-Up
Ann now has a stable balanced foot and ankle. She has no pain and functions well.
Return to Patient Case Histories