Together, the clinicians on our Sports Rehab team represent 65+ years of experience in the field of musculoskeletal rehabilitation.
Justin Clark, PT, DPT — Site Manager
Justin received his Doctorate in Physical Therapy from Arcadia University in 2008. His experience stretches across all phases of rehab including inpatient, acute, and outpatient orthopedics. Justin has honed his focus on pre-operative, conservative, and post-operative rehabilitation for the active and athletic individual. His interest in sports rehab stems from his time as a Division 1 soccer player. Prior to working for HSS and Stamford Health, Justin was the Clinic Supervisor at Burke Rehabilitation's Outpatient Clinic in Yonkers, NY.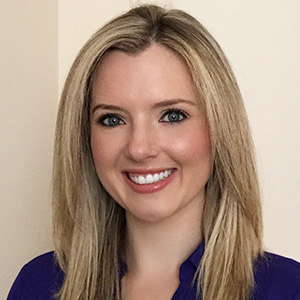 Erin Kane Bronstein PT, DPT, OCS
Erin graduated with her Doctorate degree in Physical Therapy from Northeastern University in 2012. Erin enjoys working with a variety of patient populations including pre and post operative management, wellness, prevention, and return to function and sport related activities. Her special interests include mentoring and management of clinical doctoral students, orthopedic manual therapy, and mechanical diagnosis and treatment. She received board specialty certification in orthopedics in 2016 through the American Board of Physical Therapy Specialties. Erin enjoys playing and watching soccer, spending time with her family, exercising and listening to music.
Sarah Schlosser Giacalone, OTR/L, CHT
Sarah studied Occupational Therapy at the University of New Hampshire and graduated in 2001. She narrowed her focus to the hand while training in her hometown at Dartmouth Hitchcock Medical Center. Throughout her more than 15 years of experience, Sarah has worked alongside prestigious hand and orthopedic surgeons, as well as in a variety of hand clinic settings in New England and New York. In 2009, Sarah's drive and dedication earned her the elite recognition as one of the few board-certified hand therapists in the profession.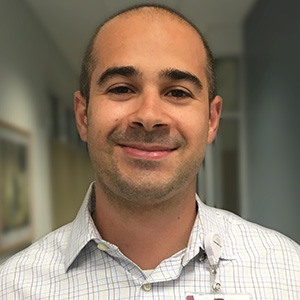 John Giametta, PT, DPT, OCS
John earned his Doctorate in Physical Therapy from Sacred Heart University in 2014 and his Bachelor of Science Degree from the University of Connecticut in 2011. Since then, he has had the opportunity to treat a wide variety of orthopedic conditions. He has special interests in preventative care, sports-rehab and chronic pain, which he finds is the most challenging, but also the most rewarding. In 2017, John became a board-certified clinical specialist in orthopedics and is currently working towards becoming a Certified Manual Physical Therapist (CMPT) through the North American Institute of Orthopaedic Manual Therapy (NAIOMT). He is also certified to administer the Selective Functional Movement Assessment (SFMA). His interests outside of the clinic include ice hockey, rock climbing, and playing Frisbee with his Mini Aussie.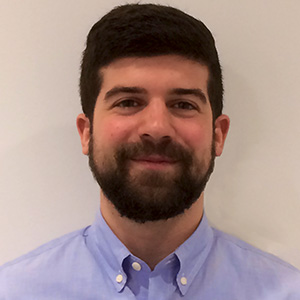 Chris Heymann, PT, DPT
Chris received his Doctorate in Physical Therapy from Sacred Heart University after graduating Magna Cum Laude with his Bachelor of Science in Biology. Chris enjoys working in sports medicine, injury prevention, pre-operative, and post-operative care. He now holds a certification in Selective Functional Movement Assessment (SFMA) and a Level 1 certification in Functional Dry Needling (FDN-1). Currently, he is working on obtaining his board certification in orthopedics in order to remain up to date on the most current research. When he is not treating patients Chris enjoys traveling, fishing, and alpine climbing.
Tracey Llewellyn, PT, DPT
Tracey received her Doctorate in Physical Therapy from Hunter College and Bachelor of Science in Exercise Science from Manhattan College. She has spent the past two and half years at Hospital for Special Surgery in Manhattan. At HSS, Tracey has rotated through acute care, the Sports Rehabilitation and Performance Center, and most recently The Orthopedic Physical Therapy Center. She is especially passionate about sports medicine, injury prevention, return to play, and running analysis. Tracey is certified in the Selective Functional Movement Assessment (SFMA) and is a Graston Technique provider. She is a former Division 1 soccer player and also enjoys running, hiking, and spinning.
Christine Lynders, PT, OCS
Christine Lynders has spent the past 21 years treating complicated diagnoses in athletes and active individuals alike in CA, CT and NY and has been a board certified orthopedic clinical specialist since 2006. As an injured high school and collegiate athlete, Christine was driven towards physical therapy not only to help herself but to help prevent others from suffering the same. She has honed her expertise by acquiring her manual therapy certification, Certification in Applied Functional Science, and is working on obtaining her sports certification. Christine is exceptionally skilled at gait and running/biomechanical video analysis and training tips for multiple sports, as well as injury prevention strategies. Additionally, she is well-versed in treating TMJ dysfunction and scoliosis across the lifespan. Christine has presented at state, national and international levels on various treatment approaches as well as methods for injury prevention. She is a 3-time Ironman and competitive beach volleyball player who is dedicated to preventing injury and keeping her clients in the game.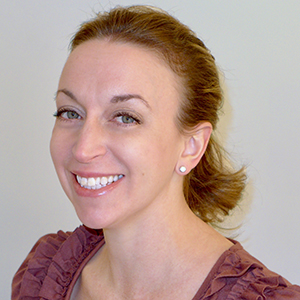 Jennifer Ossenbeck OTR/L, CHT
Jennifer graduated with honors from the University of Florida in 2002 and began practicing in southern Florida where she grew up. Working for Duke University Medical Center, helped to refine her clinical and custom splinting skills which has helped to make a smooth transition to the pace of NYC medicine. Collaborative experiences with mentoring experts, world-renowned surgeons, and an interdisciplinary team have equipped her to help patients truly heal. She is proud to be a board certified hand therapist and part of the HSS Sports Rehab team.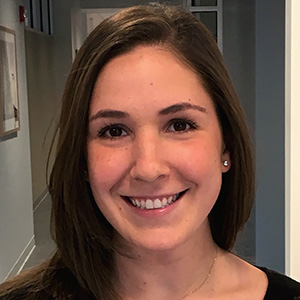 Lynne Roberts, PT, DPT, ATC
Lynne earned her Doctorate in Physical Therapy from Mercy College in NY. Prior to becoming a PT, she earned her BS in athletic training from Sacred Heart University and worked for two years covering the sports events for a high school in Westchester, NY. She enjoys working in sports medicine as she was a Division I volleyball player. She enjoys working with patients in all phases of the rehabilitative process including prevention, conservative management, post-operative, and return to sport. She has completed continuing education in kinesiotaping and is certified in functional dry needling (FDN) and the Selective Functional Movement Assessment (SFMA).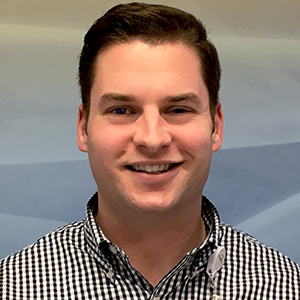 Andrew C. Shannon, PT, DPT, ATC, FDN-1
Andrew received his Doctorate in Physical Therapy from Columbia University in 2014 and a Bachelor of Science Degree in Athletic Training from The University of Connecticut in 2010. After suffering a season-ending knee injury as a high school football player, Andrew knows what it takes to get his patients back to function and performing the activities they enjoy. As an athletic trainer and physical therapist, Andrew has experience working with Division 1 and professional athletes, as well as weekend warriors. He holds a certification in Functional Dry Needling (FDN) from KinetiCore and enjoys treating orthopedic injuries and chronic pain. Prior to working for Stamford Health and HSS, Andrew was the Clinic Director at a private practice outpatient facility in Stamford, CT.