When choosing a hospital for your surgery, you will want to choose a hospital and surgeon with experience in the particular surgery that you need. Medical evidence has long shown that the more you do something, the better you get.
Surgical volume is one reason to choose Hospital for Special Surgery. No hospital in the world performs more joint replacement surgeries than HSS. We are truly experts at what we do.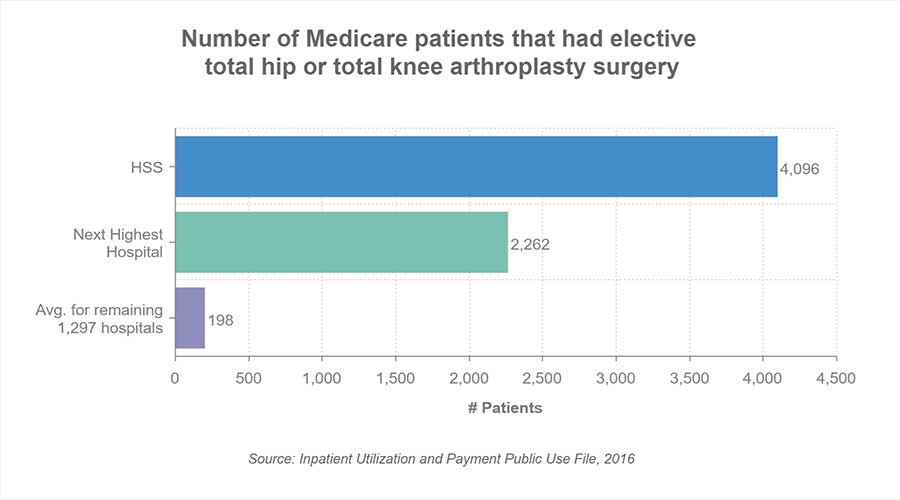 Because Hospital for Special Surgery is devoted exclusively to orthopedics and rheumatology, every one of our doctors, scientists, nurses, and therapists is a specialist in a particular area of joint or immune system medicine. These specialists perform an unsurpassed number of procedures, so that surgeries that are rare at other hospitals are routine procedures at HSS. At HSS, our joint replacement specialists perform an average of 365 joint replacement surgeries per year.
Hospital for Special Surgery performs more hip surgeries and more knee replacements than any other hospital in the nation. The first modern artificial knee replacement was pioneered at the hospital. HSS doctors have developed new surgical techniques, smaller instruments, smaller implants, and regional anesthesia blocks to facilitate minimally invasive hip and knee replacements.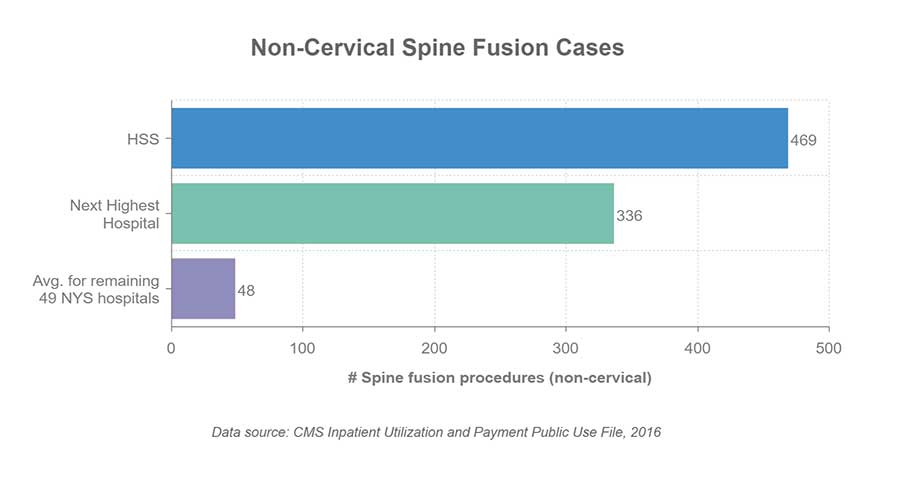 Back to Quality and Safety at HSS