It is very important to us that every patient at Hospital for Special Surgery has an outstanding experience while in our care.
To assess our performance, we offer patients an opportunity to complete a Press Ganey satisfaction survey, which asks a full range of questions regarding quality of care and service delivery, including questions about nursing care, pain control while in the hospital, and physician quality.
"The people who work at this hospital
are people that actually leave
foot prints in your heart forever."
- Celine Read, Santo Domingo, Dominican Republic
More patient stories
While good medical outcomes are our primary goal, we at HSS know that compassionate, friendly care is an important part of your hospital stay and will have a positive impact on your recovery.
For overall rating of care, HSS has ranked above the 96th percentile for inpatient services for over 5 years. Our Press Ganey scores aim to show that we are living up to our promise of providing skilled, compassionate care. We take comments written on Press Ganey surveys seriously, and we regularly use patient suggestions in our continuous quality improvement efforts to make your experience even better.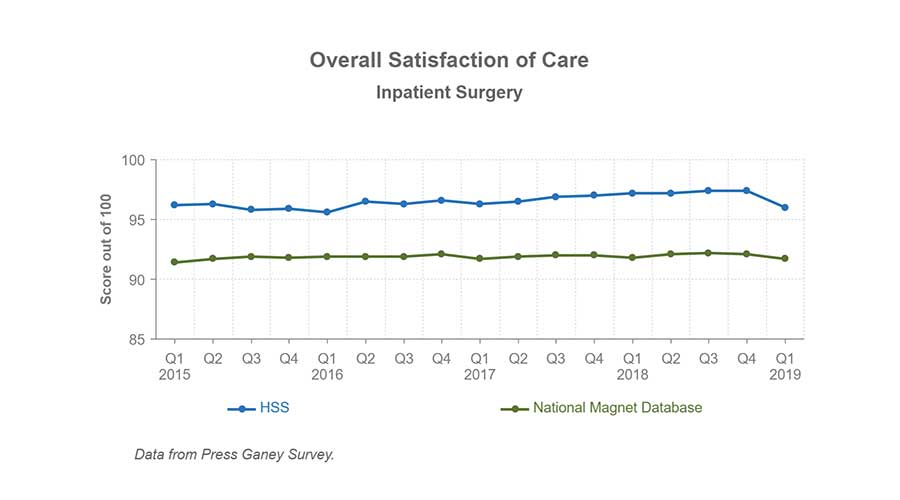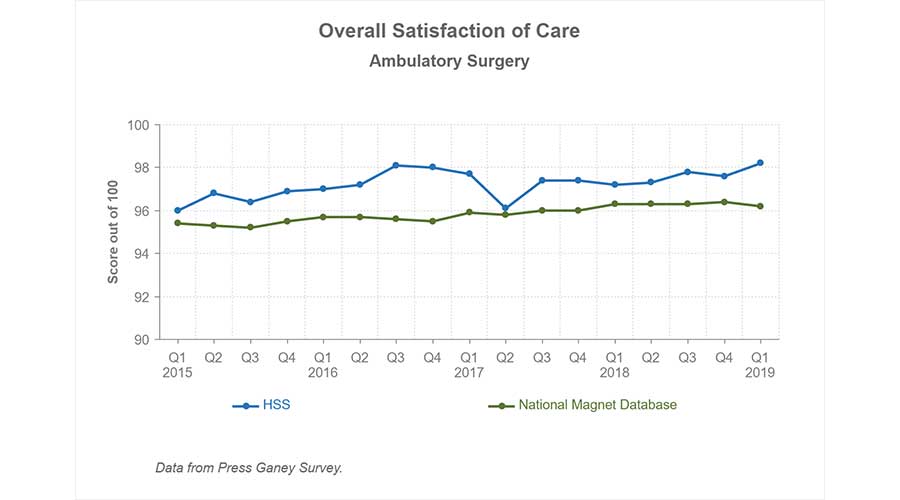 Back to Quality and Safety at HSS