Public & Patient Education
As the world begins to return to a new normal, our program schedules and formats may be changed. Be sure to call the coordinator of the program in advance for further information or if you have any questions.
Your health. It's why we're here. We're committed to keeping you active and getting you back to doing the things you need and love to do. We're passionate about injury prevention, treatment and long-term quality of life. Thank you for trusting HSS to lead you through your health journey.
Choose a virtual education offering that's right for you:
Lectures and webinars
Exercise and meditation classes
Workshops
Support groups
Sign up to receive information and newsletters for our patients and the public.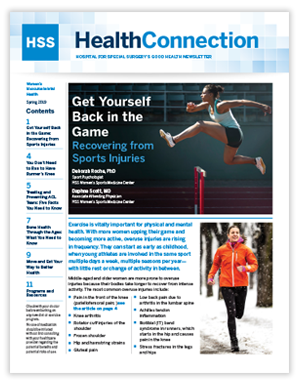 HealthConnection
Women's Musculoskeletal Health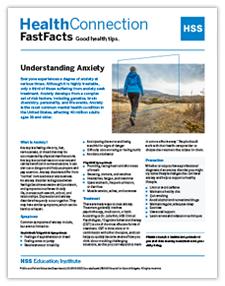 HealthConnection FastFacts
Understanding Anxiety