Periprosthetic Acetabular Fractures
Case Example
A 46-year-old female sustained a periprosthetic acetabular fracture 1 month following a revision Total Hip Arthroplasty (THA) procedure. She was referred to David L. Helfet, MD at the Orthopedic Trauma Service of Hospital for Special Surgery for definitive management of her periprosthetic acetabular fracture. Open Reduction and Internal Fixation (ORIF) was performed with placement of 2 pelvic reconstruction plates and screws and bone graft. She returned for regular follow-up and healed uneventfully and at 6 months following surgery she presented with excellent radiographic and clinical results including a healed periprosthetic acetabular fracture, resolution of hip pain, and return to her activities of daily living.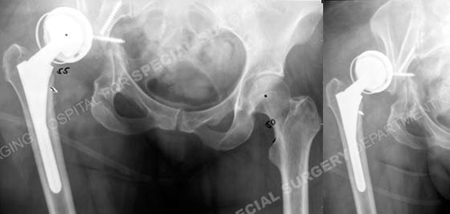 Anteroposterior radiographs revealing a periprosthetic acetabular with an anterior dislocation.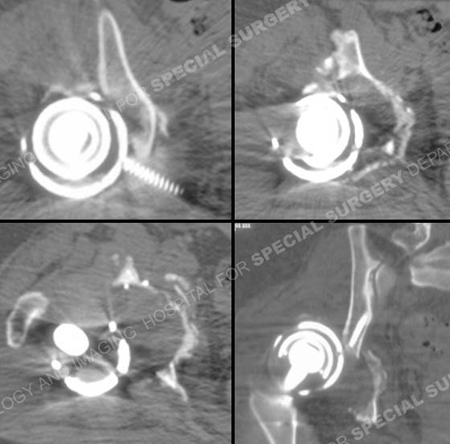 CT scan images further delineating the fracture pattern.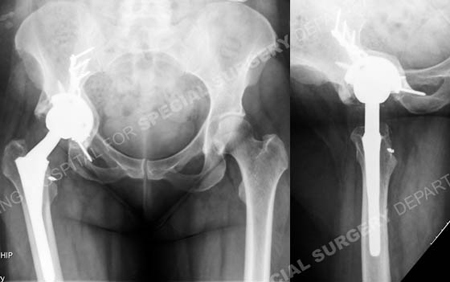 Anteroposterior and lateral radiographs at 6 months illustrating a healed periprosthetic acetabular fracture.
Research Publications
The HSS Orthopedic Trauma Service has conducted many studies. Please see our publications on acetabular fractures and periprosthetic fractures.