Watch Al Roker take his first steps after knee replacement surgery
Today—October 13, 2016
NBC's Today Show follows Al Roker's knee replacement surgery at Hospital for Special Surgery. Mr. Roker recently had surgery with David J. Mayman, MD, hip and knee surgeon at HSS.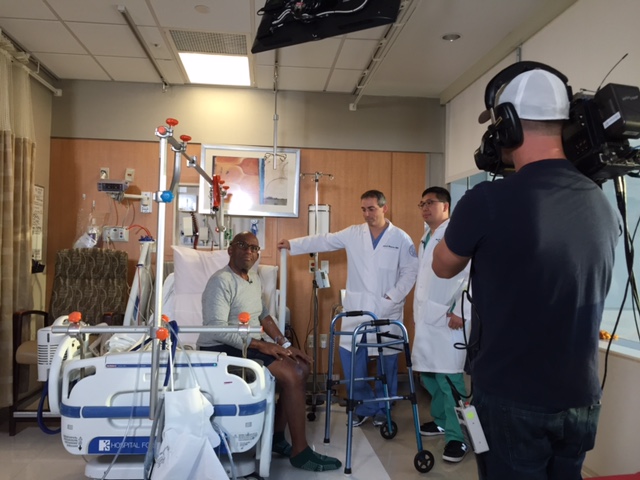 "You are in a generation of people who have been told all their life to stay active, stay fit, go to the gym, work out, so people are wearing their joints out earlier and not wanting to give up those activities," Dr. Mayman said.
The show also cuts to Mr. Roker live from his hospital room doing physical therapy with Wai-Kwong Hui, physical therapist at HSS.
Get an inside look into Mr. Roker's surgery and start to rehab!
Watch the full segment at Today.com.
<!IoRedDot_hdl_pageTitle>
Media Contacts
<!IoRedDot_hdl_pageTitle>
Social Media Contacts