New York, NY—February 29, 2016
Hospital for Special Surgery (HSS), the top-ranked orthopedic hospital in the nation, today announced the appointment of Joel Press, MD, to be its new Chairman, Department of Physiatry and Physiatrist-in-Chief, effective September 2016.
"Our Department of Physiatry gives patients with spinal and sports-related injuries a well-rounded diagnosis and set of treatment options," said Todd J. Albert, MD, Surgeon-in-Chief and Medical Director at Hospital for Special Surgery. "Under Dr. Press' guidance, we are primed to continue our journey to provide patients with fully integrated, comprehensive non-operative care supporting all of our orthopedic specialties."
Dr. Press succeeds Joseph Feinberg, MD, as Physiatrist-in-Chief. Dr. Feinberg has led the department to where it is today as it has continued to grow and expand. He will continue to be a vital part of HSS. Moving forward, he will work closely with Dr. Press to further fortify HSS Physiatry as a world-class clinical, teaching and research department.
"Dr. Press is one of the most highly regarded physiatrists nationally in the diagnosis and management of non-operative sports and spine conditions and we are very excited and fortunate to have him," said Dr. Feinberg.
Dr. Press comes to HSS from the Rehabilitation Institute of Chicago (RIC), where he has served as Medical Director of its Spine & Sports Rehabilitation Center since 1994. He joined RIC in 1988 and founded its Sports Rehabilitation Program a year later.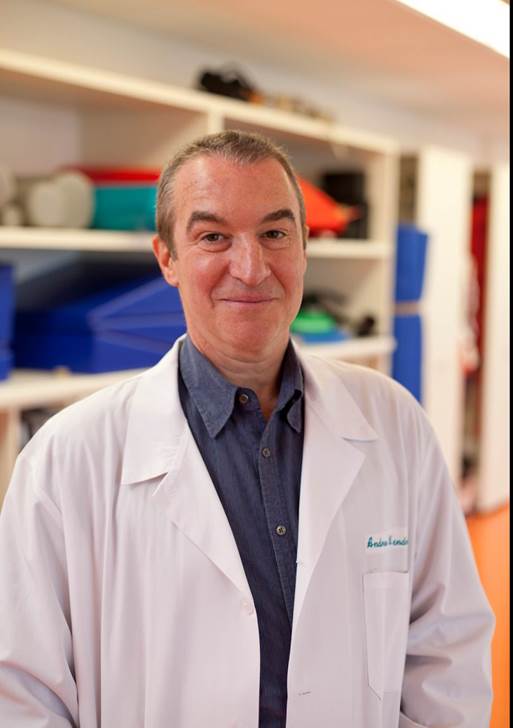 Dr. Press earned his undergraduate degree at the University of Michigan and his medical degree at University of Illinois before completing his residency at Northwestern University. He frequently lectures internationally on the rehabilitation of spine and sport-related injuries.
"I am looking forward to being part of such a great institution as HSS," said Dr. Press. "HSS has the people, systems, administrative support and facilities to provide the most comprehensive surgical and non-surgical care for patients with spine and sports related injuries in the world. It is an honor to become part of this institution."
"HSS is committed to staying at the forefront of all aspects of musculoskeletal care, both surgical and non-surgical," said HSS president and CEO Louis A. Shapiro. "Dr. Press brings strong leadership skills and has vast experience in leading clinical and academic physical medicine and rehabilitation that will take our physiatry service and care of all musculoskeletal conditions to the next level."