Dr. Lisa Callahan Named NBA Team Physician of the Year
NBA—March 19, 2015
New York Knicks Team Physician Dr. Lisa Callahan has been named the 2014 Physician of the Year, as voted by members of the National Basketball Athletic Trainers Association (NBATA).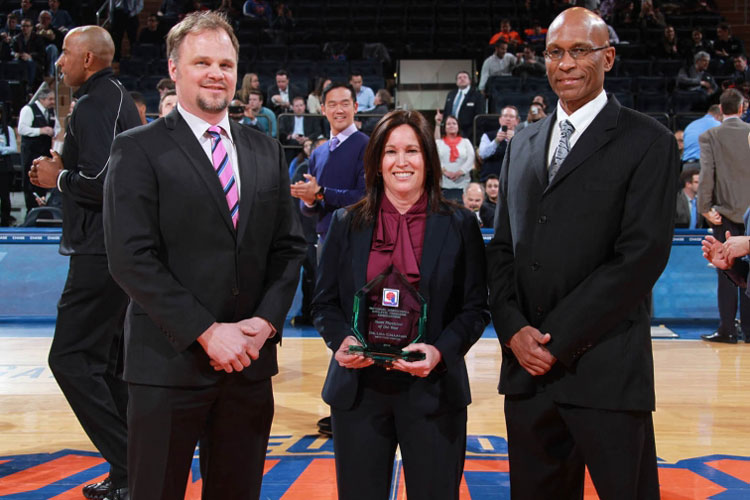 The NBATA Physician of the Year Award is an annual honor recognizing an NBA team physician for exceptional service to their respective team, NBA, and NBATA.
"Dr. Callahan has always provided guidance and had an extraordinary rapport with the members of the NBATA," said Gregg Farnam, NBATA Chairman and Athletic Trainer of the Minnesota Timberwolves. "When our team's players are in need of medical attention, she has always gone above and beyond what she needs to do to care for them. There is a comfort level in knowing that she is willing and able to assist at any time."
Read the full story at nba.com.
<!IoRedDot_hdl_pageTitle>
Media Contacts
<!IoRedDot_hdl_pageTitle>
Social Media Contacts