Our concussion team includes medical professionals, rehabilitation specialists and physical trainers with years of training and experience in dealing with the neurological and physical aspects of head injuries.
Medical
Teena Shetty, MD
Founder and Director, HSS Concussion Program
Dr. Shetty is a triple board certified neurologist at Hospital for Special Surgery. She received her medical degree from Brown University and master of philosophy degree from Cambridge University. Thereafter, she completed her neurology residency and fellowship training at Cornell-New York Presbyterian College, Harvard-Brigham and Women's Hospital, and Hospital for Special Surgery. Over the years Dr. Shetty has received numerous awards including the Fulbright Scholarship and Crain's New York Business "40 under Forty." She is an assistant professor of neurology at Weill Cornell Medical College.
Dr. Shetty is currently the Principal Investigator of an NFL/GE funded research program aimed at advanced imaging in mild TBI and holds grants for several other blood and imaging biomarker studies. She is both the neurologist for the New York Mets and an unaffiliated Neuro-Trauma Consultant for the New York Giants. She is a chief collaborator for the Women's Brain Initiative at Weill Cornell Medicine.
Kouros Emami, PsyD
Neuropsychologist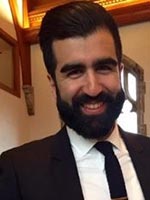 Dr. Emami is a fellowship-trained, licensed neuropsychologist, who specializes in the assessment and clinical management of concussions in athletes and non-athletes. He joined the HSS Concussion Program after completing his post-doctoral fellowship at the highly regarded University of Pittsburgh Medical Center (UPMC) Sports Medicine Concussion Program, where he was directly involved in all aspects of clinical care for pediatric and adult patients, including high school, collegiate, and professional athletes. Dr. Emami has also been involved in multiple research projects, peer-reviewed publications, and invited lectures/presentations on the topic of sport-related concussion.
Dr. Emami received his doctoral degree in clinical psychology from Widener University with a concentration in clinical neuropsychology and completed APA-accredited internship rotations at the Hospital of the University of Pennsylvania (Department of Neurology) and Temple University Hospital (Department of Physical Medicine and Rehabilitation). He also received his bachelor's degree in psychology from the University of California, San Diego, and master's degrees in psychology from Pepperdine University and neuroscience from Teachers College, Columbia University.
Joseph K. Nash PA-C
Physician Assistant
With over 15 years of experience, Joseph has a strong background in emergency medicine and men's health. He is passionate about providing the best patient care possible and has had experience in developing, building, and managing healthcare startup companies for the past decade. When not at work, he enjoys running, live music, and especially trying new foods.
Rehabilitation
Peter Schultz, DPT, OCS
Vestibular Specialist
Peter is a board certified orthopedic specialist. He received his Masters of Science degree in physical therapy from Touro College and his Doctorate in Physical Therapy from Temple University. Peter is certified in ART (Active Release Techniques), Graston technique, vestibular rehabilitation, vision therapy, concussion rehabilitation and many other advanced manual therapy techniques. He has educated hundreds of fitness professionals and has lectured on anatomy and physiology and musculoskeletal systems to students at New York University and regularly lectures to new physical therapist on vestibular rehabilitation.
He serves on the medical team for the New York City Ironman Triathlon where he is able to help treat amateur and professional athletes so that they can compete at their highest level. Peter is also a certified medical provider through the Titleist Performance Institute and has trained and rehabilitated golfers at every skill level. He has an interest in the treatment of BPPV/ vertigo and has taken advanced course work in vestibular rehabilitation. His unique skill set combining orthopedic, vestibular, and neurologic rehabilitation has allowed him to successfully rehabilitate patients with post-concussion syndrome.
Meghan Lamothe, PT, DPT, OCS, ATC
Physical Therapist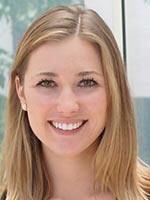 Meghan studied Athletic Training at the University of Michigan where she had the opportunity to work clinically with Men's Ice Hockey, Men's Soccer, Wrestling, and Cross Country/Track & Field. She then completed her DPT at Northwestern University and went on to do an Orthopedic Residency at University of Southern California. Her vestibular training was done through UPMC and American Institute of Balance. She is currently faculty and mentor in the HSS Ortho Residency Program as well as a member of the HSS Concussion Program directed by Dr. Teena Shetty.
Pablo Acosta, ATC
Athletic Trainer
Pablo has been a certified athletic trainer since 1999 and began his career with the Boston Red Organization. He earned his B.S. of Science at Springfield College. He is licensed in the State of New York, Board Certified, and also maintains credentials with the National Athletic Training Association. As a well-known athletic trainer in the New York Metropolitan area, Mr. Acosta. In 2016, Pablo received the New York State Athletic Training Association Abraham Award for outstanding service to high school athletes. Pablo has worked with hundreds of post-concussion athletes to safely return to play.
Support Services
Jennifer Simon
Administrative Assistant
Jennifer has over 15 years of experience in patient care and healthcare administration. She has been a part of three major healthcare institutions within New York City, gaining knowledge and experience working within a wide network of physicians, nurses and faculty. A native New Yorker, she grew up in Flushing Queens and enjoys baking, cooking and interior decorating.
Research
Jonathan Westafer
Clinical Research Coordinator
Jonathan (Jack) is a former division 1 college football player with a research interest in concussion. Specifically, studying biomarkers to be used in concussion diagnosis and prognosis. He graduated from Yale University in 2020 and completed a certificate in Pre-Medical Studies at NYU in 2021.
If you experience signs and symptoms after a recent head trauma please contact us to see if we can help.
We are available Monday to Friday and accept most insurance plans.
Concussion Clinics
Wednesday mornings from 7:30 am – 12:30 pm