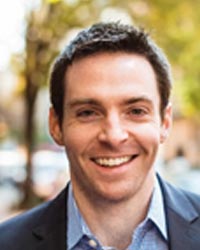 Jordan Harmon
Vice President, Care Delivery Innovation
Jordan has spent over 12 years within the healthcare industry in a variety of roles spanning consulting, operations, process improvement, population health, value and innovation. He is currently Vice President, Care Delivery Innovation for the HSS Innovation Institute. His focus is on creating new ways to enhance experience, effectiveness and value of patient care in the fields of digital, analytics, delivery and payment of healthcare services.
Jordan is also Director at Costs of Care Inc., a global NGO that curates insights from clinicians to help delivery systems provide better care at lower cost. He currently serves as a mentor for Digital Health CT, an accelerator focused on the convergence of digital technologies within the healthcare sector to improve efficiency and make healthcare delivery more precise.
He was most recently Vice President of Strategy at CityMD & Summit Medical Group, where he focused on population health and value. Jordan was also previously founding Managing Director & AVP of Population Management for the Center for the Advancement of Value in Musculoskeletal Care at HSS. He was also Senior Director of Operational Excellence, where he oversaw clinical care transformation initiatives at HSS.
Prior to HSS, he was a leader in the Faculty Group Practice at NYU Langone Medical Center and a management consultant, working with many leading healthcare organizations throughout the country to improve operational and financial performance.
Jordan holds a BA in Business Administration from Mount Union College and an MHA from The Ohio State University. He also holds a Six Sigma Green Belt from the University of Michigan.