HSS Presents, a podcast from Hospital for Special Surgery
As a trusted hospital and educator in the field of musculoskeletal health, we're always looking for new ways to meet professionals where they are and to discuss what matters most to them. HSS Presents will feature short, informative, and entertaining conversations between HSS faculty, alumni, and other thought leaders on topics like leadership and mentorship in orthopedic surgery, complex care and innovations in musculoskeletal health, and more.
Some episodes will be CME accredited, those will be exclusively available on ConveyMED. We hope you'll join us. Tune in on the ConveyMED app for new episodes each month.
To access the podcast, download ConveyMED, and search HSS Presents.

Non-accredited episodes available on your favorite podcast platforms.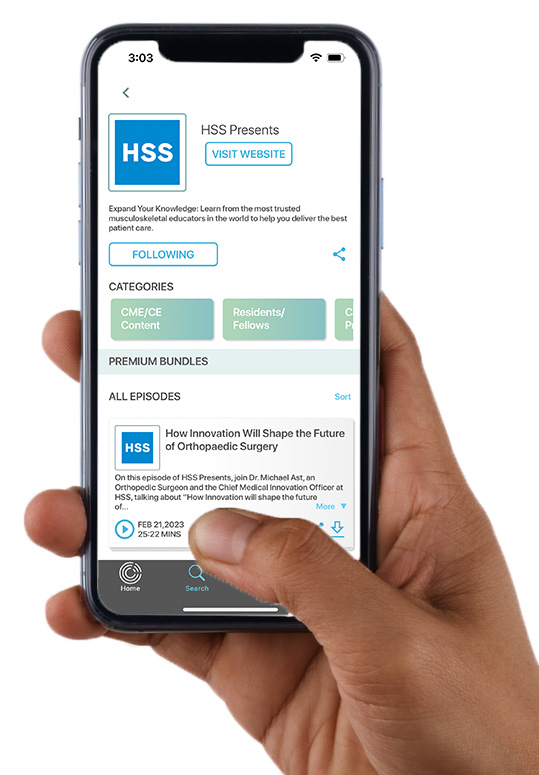 Join Our Musculoskeletal Community
Keep current and never miss an opportunity to advance your knowledge in musculoskeletal health with the latest continuing education course opportunities.

Sign Up Now
Back to Continuing Education