Supporting Rheumatology at HSS
The HSS Rheumatology Research and Discovery Campaign will enable the extraordinary expansion of the HSS Rheumatology research enterprise, bringing new and more effective treatments to patients at HSS and around the world, at a time when innovative and improved treatments are more critical than ever and accelerates our role as one of the world's leaders in research and care. The Campaign seeks to further enrich the leadership and talent of HSS Rheumatology through establishing an endowed Physician-in-Chief Chair to support research priorities and assisting and nurturing our world-renowned team of clinicians and researchers through grant opportunities to advance novel and innovative exploration.
HSS Division of Rheumatology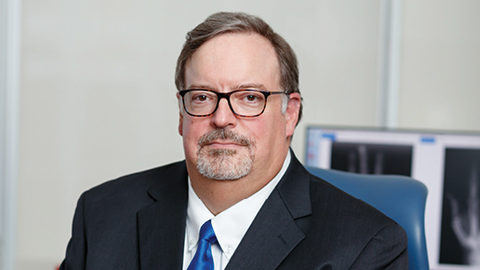 Composed of world-renowned clinicians and researchers, HSS Rheumatology is the largest team of its kind in the country. Led by Physician-in-Chief Louis Bridges, Jr. MD, PhD, HSS Rheumatology is uniquely positioned to harness the expertise concentrated on understanding and treating rheumatic diseases to accelerate clinical research. Our work which promises to bring knowledge, hope, and treatment options to patients. Learn more about research within the Division of Rheumatology.
Learn more about the HSS Foundation