Supporting Research at HSS
Moving science forward.
Since its founding more than 150 years ago, Hospital for Special Surgery has been a leader in research aimed at improving the lives of patients suffering from debilitating orthopedic and rheumatic conditions such as arthritis, bone and soft tissue injuries, autoimmune diseases, and musculoskeletal pain and deformities.
Today, the HSS Research Institute, with over 300 dedicated personnel, is identifying mechanisms underlying these conditions, and developing effective approaches for prevention, diagnosis, and treatment.
Research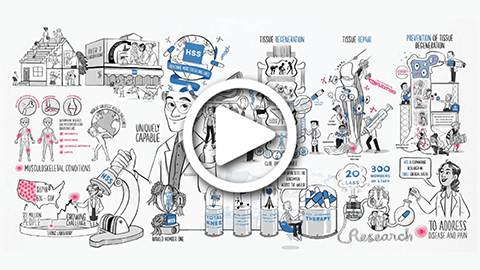 With a focus on tissue repair, improving surgical outcomes, autoimmunity and inflammation, genomics, new treatments, and precision medicine, the impact of our discoveries – many of which are only happening at HSS – determine future directions of musculoskeletal research to best improve clinical outcomes. Learn more about the HSS Research Institute.
Rheumatology Research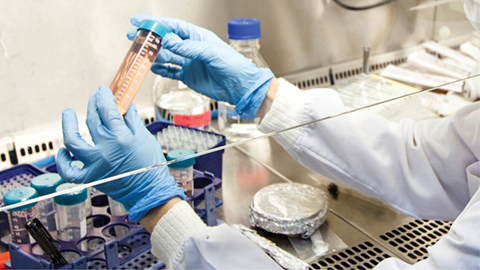 Composed of world-renowned clinicians and researchers, HSS Rheumatology is the largest team of its kind in the country and is uniquely positioned to harness the expertise concentrated on understanding and treating rheumatic diseases to accelerate clinical research. Learn more about research within the Division of Rheumatology.
Learn more about the HSS Foundation