Supporting Capital Expansion at HSS
Moving care closer.
Philanthropy is essential to sustaining the mission of HSS—fueling the expansion and enhancement of our clinical facilities, accelerating innovations in research, and enabling HSS surgeons and physicians to deliver world-class musculoskeletal care to more people and more places.

HSS Florida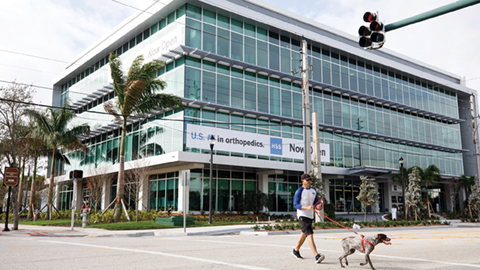 Thousands of Floridians have traveled to New York City to receive care from HSS. That same leading-edge care is now available at HSS Florida—a brand new, state-of-the-art facility in West Palm Beach.
Learn more about the HSS Foundation