Nonsurgical and Conservative Care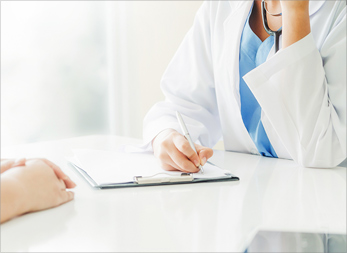 At HSS Florida, our interdisciplinary team of specialists offer the highest level of nonsurgical and conservative orthopedic care. Many injuries and conditions never require surgery. But they do need an accurate diagnosis and precise treatment. Our goal is to provide the best care and options for you to regain your desired activity level.
Common Conditions Treated Nonsurgically at HSS Florida
Below are examples of some of the many conditions we may be able to treat without surgery:
arthritis
hand pain and carpal tunnel syndrome
bursitis of the hip, shoulder and other joints
ganglion cysts
low back pain
herniated disc (also known as a slipped disc)
hip pain, including strained hips and hip osteoarthritis
pinched nerves, including cervical radiculopathy
rotator cuff tears and conditions
sciatica
spondylolysis and spondylolisthesis
stress fractures
tendonitis and tendinosis
overuse and sports injuries
ankle and foot injuries
neuromas, including Morton's neuroma
Nonsurgical Treatments Offered at HSS Florida
Below are some examples of non-operative treatments offered at HSS Florida.
Therapeutic Injections
Injection treatments performed onsite include:
pain treatment/pain management injections, including epidural steroid injections
corticosteroid anti-inflammatory injections for osteoarthritis
ultrasound-guided injections by radiologists with specialty training in musculoskeletal ultrasound
Casting and Bracing
After a fracture, you may need a cast or a brace to ensure your bones heal properly. The type of treatment depends on the severity of the break and the bone that has been fractured. A cast is most often used to keep the bone in the optimal position for healing, whereas a brace supports an area and allows controlled movement.
Rehabilitation
We offer treatment for injuries and pain in the hand, wrist, elbow, low back and neck; sports injuries; and general orthopedic pain. You can book directly with a physical therapist or performance expert today – no prescription needed.
Meet with the right physiatrist, sports medicine doctor or physical therapist to get a diagnosis for your condition. Visit our Specialties page to explore the different types of doctors at HSS Florida who may best match the pain or injury you are experiencing.