Patient Case History: Yesinia
Correction of Large Genu Valgum (knock-knee deformity)
Pre-Op
Patient Surgeon: S. Robert Rozbruch
This young woman with genu valgum was having lateral knee pain, progressive arthritis, and difficulty walking.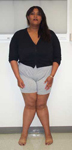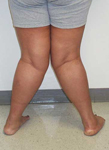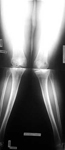 Post-Op
Staged bilateral tibia and fibula osteotomies were performed followed by gradual correction using the Taylor Spatial Frame.


Follow-Up
She has complete correction of her alignment and no knee pain. This will help prevent what would have otherwise been rapid progression of arthritis.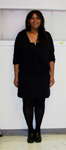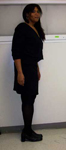 Return to Patient Case Histories