HSS performs significantly better than the national average.
What are HSS Hip and Knee Readmission Rates?
Patients who need joint replacement surgery want to know a hospital's readmission rate when choosing where to have their procedure done. Readmission rate measures unplanned readmissions, both related and unrelated to the procedure, following elective hip or knee replacement within 30 days of being discharged from the hospital.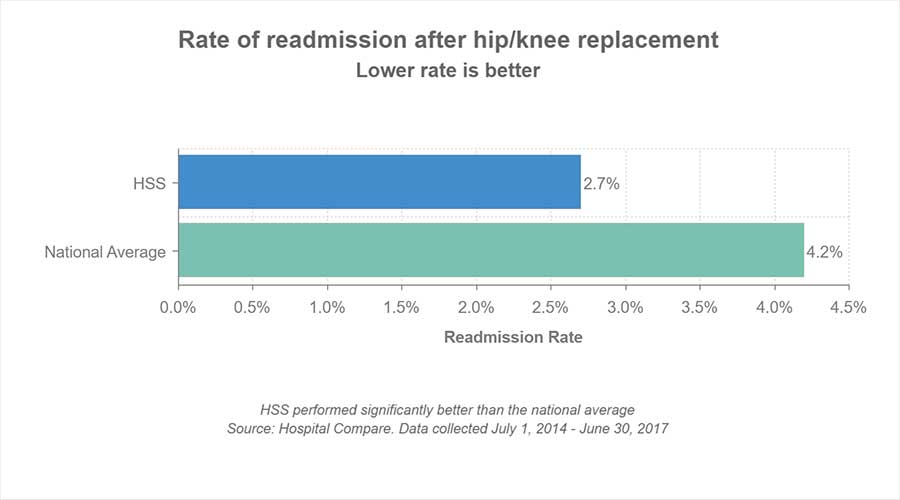 More Experience Leads to Better Outcomes
Our unparalleled experience in joint surgery lessens the likelihood of a preventable readmission. We have comprehensive care pathways for each type of surgery, and each member our medical staff all work together to provide thorough and highly coordinated care in the hospital and through the transition to home or for some patients rehabilitation. Transitional care is an important factor in timeliness and quality of patient outcomes. We have educated many of our aftercare providers on our protocols to assure progress toward recovery goals, and have an extensive network of facilities working directly with our team to provide coordinated care following surgery.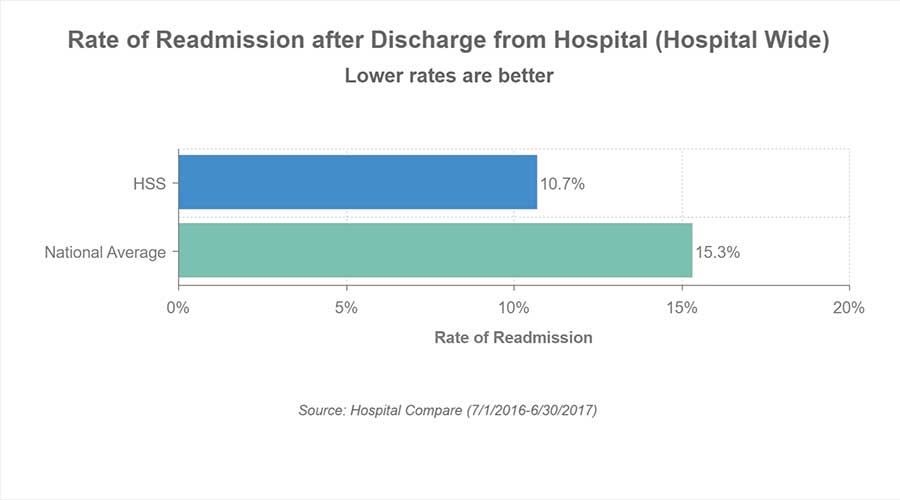 Preventing Readmissions
Readmission occurs for a variety of reasons. While some patients are more likely to have a complication than others, some readmissions may be preventable. Patients may return to a hospital because of infection, procedure complications such as hip dislocation, a blood clot in the lung, or ineffective pain management. By also measuring readmissions unrelated to the procedure it is anticipated that hospitals will improve other processes known to reduce readmission such as communication between the hospital and aftercare providers, and comprehensive discharge planning and medication education.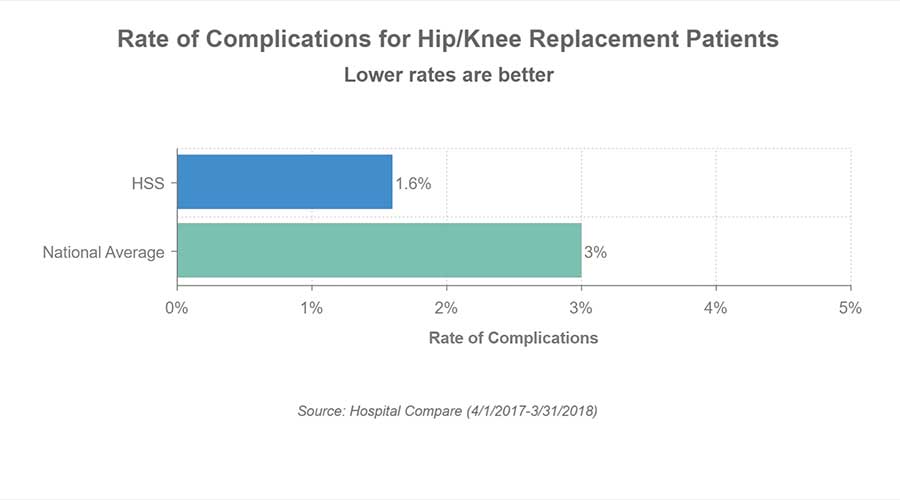 Back to Quality and Safety at HSS