Pain and Stress Management Program
The Pain and Stress Management Program was developed by HSS in response to the nationwide opioid crisis. Its goal is to educate patients about complementary and integrative health treatments for coping with chronic pain and pain-related stress. We offer educational programs for our local community, the public, and HSS patients which incorporate self-management skills and proven strategies to help reduce pain and stress and improve quality of life.
For HSS Patients
The Pain and Stress Management program offers programs designed for patients of the HSS Ambulatory Care Center orthopedic and rheumatology clinics. Please reach out to your social worker at HSS to register for these programs:
Mindful Breathing & Meditation Workshop
This workshop includes mindful breathing practices and guided meditation to help reduce chronic pain and stress and restore a sense of clarity and calmness.
Mind-Body Workshop
This course incorporates techniques focused on breath and movement to reduce the physical and emotional causes of stress which often accompany pain.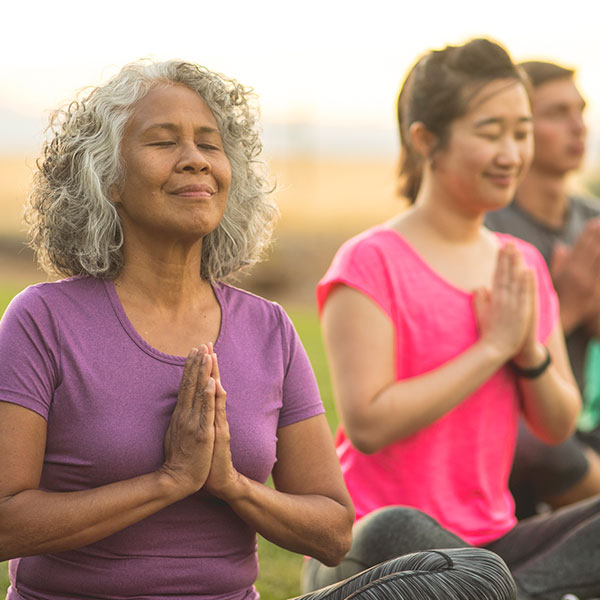 For the Public
Mindful Breathing Phone Call
This weekly group phone call incorporates mindful breathing techniques and a short-guided meditation to help participants cope with pain and stress.
Educational Lectures and Workshops
Programs are designed to help improve awareness and knowledge of pain and stress management techniques, improve self-management skills, and promote long-term quality of life in people of all ages and abilities. Regular topics include mind-body approaches to pain relief, restorative yoga, deep relaxation, and healing through art.

Browse All Upcoming Events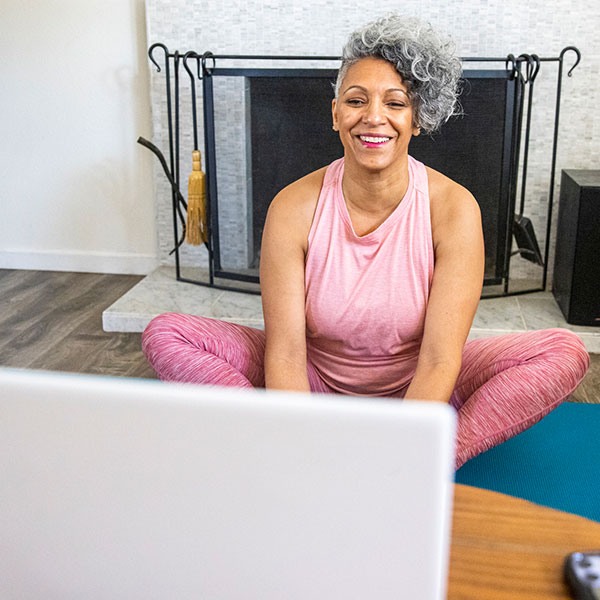 Additional Resources to Manage Pain
Meditation Videos – The Community Education & Outreach playlist on the HSS YouTube channel features meditation videos, including guided meditations for deep relaxation, anxiety, grounding, and stress reduction.
Health Connection and Health Connection Fast Facts – These publications have practical information to prevent and manage muscle, bone, and joint conditions. Topics vary and include tips for managing back pain, chronic pain, and medication use.
Pain and Stress Management in the Media
Additional Resources
Program Impact
The evaluation of our pain and stress management programs demonstrate that it has had a positive impact on health outcomes and quality of life of program participants. This report provides an overview, the reach and impact of our programs.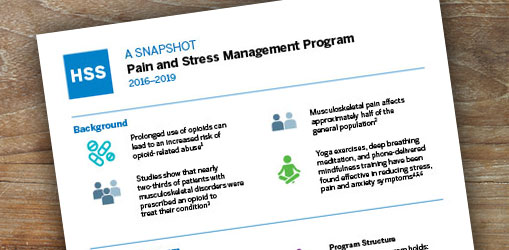 For more information, please contact us at communityed@hss.edu.
Subscribe to receive Community Education & Outreach emails
Back to Community Education & Outreach